MSU student allegedly lured man back to dorm room to meet "quarterback" and raped him.
---
Aaron Gerard, a Michigan State student is charged with luring a man to his dorm room and raping him, according to police.  He is charged with first-degree criminal sexual conduct, attempted sexual assault, and kidnapping.
At the initial hearing, MSU Police Detective Kelly Johnson testified that Gerard "met the man walking home from a bar in April."  He told the man that he was roommates with the school's quarterback, Brian Lewerke, in Abbott Hall and offered to introduce the two of them.  When they made it back to his room, Gerard locked the door.
"The man fell when Gerard started kissing him on the face and mouth," Johnson testified.  "Gerard took off his clothes, threw him on the bed, held him down and attempted to sexually assault him.  The man told Gerard 'no,' multiple times and told Gerard he was not gay."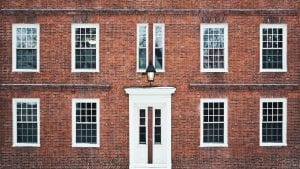 The alleged victim tried to leave but couldn't unless he agreed to perform oral sex on Gerard, according to police.  He was forced to oblige and ran out of the room after "wearing only his shorts, leaving his shoes and other clothes behind," the report stated.  His clothing was later found by police in the room.
Robert Easterly is Gerard's attorney.  He stated, " "My client maintains his innocence and vehemently denies the allegations in this matter.  The accusations were so surprisingly outlandish that Mr. Gerard voluntarily submitted to and passed a polygraph examination…the results of which have been forwarded to the Ingham County Prosecutor's office.  Mr. Gerard has been wrongfully accused and is extremely upset about the impact this has had on his life, and the potential damage to his reputation and future.  But we are also confident that as this case progresses, and the facts come to light, that he will be proved innocent of any and all wrongdoing."
However, Johnson said, "Police obtained video showing Gerard and the man entering and leaving the dorm."  It is unclear whether the video showed any signs of the man being forcibly led.
Gerard recently graduated from MSU, but he was a student at the time of the alleged sexual assault.  He told officers that the man was a willing participant and knew what would happen if he accompanied him back to the room.  He has not been booked into the Ingham County Jail.
Just last month, more than eighty staff members in East Lansing area bars were introduced to part of the new "Active Barstander" program, a new training pilot to teach sexual assault and sexual harassment prevention methods.
"We hope to see bar staff feel comfortable and empowered to intervene if they see something happening in their work environment," said Mariah Sloat, prevention specialist with Michigan State University's Prevention, Outreach and Education Department, or POE. "They have a lot of power and influence to stop sexual violence…Alcohol does not cause sexual assault, but the two can frequently co-occur.  Perpetrators will often use alcohol as a tactic to facilitate a sexual assault.  This can often begin to play out in bars with sexually aggressive behaviors."
Sources:
Man charged with campus sex assault
Police: MSU student lured man to his dorm to meet quarterback, then raped him
MSU Plots New Sexual Assault Prevention Training for Local Bars