Attorneys for the woman claim that the New Hampshire resort gave their client a children's "hot tube," in violation of resort policy, then failed to tell her that it was not equipped with brakes.
---
A Massachusetts woman has filed a lawsuit against a New England ski resort, claiming that she suffered "catastrophic injuries" in tubing crash.
According to Boston.com, the federal lawsuit was filed on behalf of Barnstable resident Zoia Tsoleridis in early October.
In her complaint, Tsoleridis claims that a Loon Mountain employee told her to use a children's tube, which was not equipped with brakes. This omission allegedly caused her to crash and suffer injuries so serious that she was airlifted to a hospital and admitted to an intensive care unit.
The incident, writes Boston.com, occurred over the weekend of February 11, 2023, when Tsoleridis and her family were visiting Loon Mountain near Lincoln, New Hampshire.
Tsoleridis and her family wanted to go tubing, but were told by workers that adult tubing passes were sold out.
When the group bought passes for the children and proceeded to the hill, they found that there were not, in fact, any adults on the part of the mountain reserved for older visitors.
An employee informed the family that the hill had purportedly been booked by another group. But, when the group failed to appear, the worker invited Tsoleridis and her party to use the hill.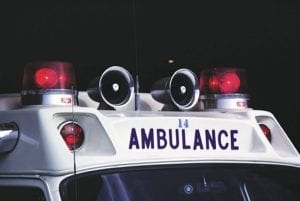 Since Loon Mountain did not have any additional adult tubes, he gave Tsoleridis "hot tubes," which are intended for children and do not have any brakes.
In their complaint, attorneys for Tsoleridis note that Loon Mountain's own policies forbid providing hot tubes to adults.
"Ms. Tsoleridis had never been to this tubing hill before. She relied on Loon employees to provide her with proper equipment and instruction," the lawsuit alleges. "She had no notion of the danger she was being put in."
Unable to slow down, Tsoleridis hit a berm at the bottom of the hill that "served as a jump that launched her into the air."
Tsoleridis suffered "catastrophic injuries" as a result, including a traumatic brain injury, an aortic aneurysm, broken arms, and a broken jaw.
"Ms. Tsoleridis' injuries have required multiple surgeries, and she continues to recover from these injuries," the complaint states, with attorneys arguing that Loon Mountain breached its duty of care to Tsoleridis.
"The defendant owed Ms. Tsoleridis a duty of reasonable care including, but not limited to, the duty to provide her with proper instruction, the duty to provide her with proper equipment, and the duty to provide her with complete and accurate information about the tubing hill and equipment," the lawsuit suggests.
Tsoleridis is seeking a jury trial and damages in excess of $75,000.
Sources
Cape Cod Resident Sues Loon Mountain Resort After Tubing Accident
Cape Cod woman sues N.H. ski resort over 'catastrophic injuries' she allegedly suffered in tubing crash
Loon Mountain ski resort sued over Massachusetts woman's "catastrophic" tubing injuries