Various factors determine the enrollment plans, and you also have to be vigilant when the Initial Enrollment Period begins.
---
Medicare and Social Security are prominent programs in the USA that serve disabled and older Americans. However, one common factor that links both programs is that Social Security enrolls citizens in the Medicare program.
What happens is that the Social Security Officer will share valid applications with Medicare professionals and later on informs US citizens about the available enrollment options in the Medicare program and processes their applications.
But you may not know that you don't have to sign up for Social Security to enroll in Medicare Plan. You can get a Medicare Insurance Plan before or after you get social security. The only difference will be between the packages you acquire.
So, if you want more information regarding Medicare plans before and after applying for social security, here is everything you must know.
If you were involved in an accident, you can apply for social security with the assistance of an attorney. A car accident lawyer can assist you in collecting the evidence you need to support your case and can help you get back on your feet. An attorney might be aware of the inquiries to put to your doctor to elicit the data the SSA will need to assess your case.
Medicare Plan Before & After You Apply for Social Security
The retirement age that makes you eligible for Social Security is 66. However, if you sign up early, you receive a small payout every month. However, most people delay signing up for Social Security since it allows them to attain larger monthly payouts in the future.
But to be precise, the legal age to sign up for Social Security is either 65 or 66. So, if you want to wait that long to sign up, you must purchase a Medicare Insurance Plan separately.
Before claiming your Social Security, you must know everything if you're signing up for Medicare.
Medicare and Social Security both are separate decisions.
Some people don't have to enroll in Medicare because they have already been enrolled automatically for various reasons.
Don't forget to submit your Medicare application on time.
Once you sign up, get ready for the Medicare bill.
Never wait until the age of 65 to research your Medicare options.
Keep in perspective that you will have to follow the deadlines of the region you're living in. If you live in Texas, you must get all the necessary information regarding Medicare Texas and then go ahead with the purchase. But before getting Medicare in Texas, ensure you have figured out your drug insurance plan, i.e., Plan D.
Find a local pharmacy that accepts Medicare insurance plans and determine if they have the drugs you need. Then you should go ahead and purchase the plan as needed.
Major Difference Between Getting Medicare Plan & After Social Security
If you have Social Security, then in most cases, you will be enrolled automatically in Medicare Part A and B Insurance Plans. But if you don't have Social Security, you will have to enroll separately for the Medicare plan before you turn 65.
But remember, this varies from case to case. If someone has signed up for Social Security and receives benefits from RRB or SS at least four months before their 65th birthday, they don't have to sign up for Medicare separately. They will automatically qualify for Part A and Part B medical insurance plans. The plan shall begin on the first day of the month of their birthday.
The people who have enrolled in the Medicare plans automatically will also receive their Medicare eligibility card three months before they turn 65.
However, if you aren't receiving RRB and SS benefits at least four months before you turn 65, you must sign up separately for Medicare Plan A and B Insurance.
3 Things to Know About Medicare Plans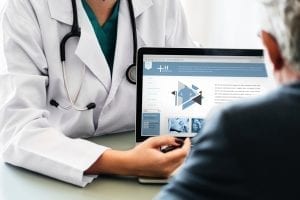 Additionally, you should know a few things about Medicare plans and their enrollment.
Eligibility Criteria for Medicare
The maximum age to qualify for Medicare is 65. At the same time, some are eligible when they are younger if they receive benefits from RRB and SSDI.
People with ALS or renal diseases also don't have to wait to enroll for Medicare. You must realize there are different ways to qualify for Medicare Insurance Plan so current and former employees who genuinely need the help can get it in time.
Automatic and Manual Sign-Up for Part A and Part B Medicare Insurance Plans
People who are residents of the United States and are collecting their social security for retirement or disabilities are automatically enrolled in Medicare Part A and Part B Insurance plans. Everyone automatically enrolled in the program will receive all the information they need regarding the Medicare plan a few months before their 65th birthday.
At this point, they can only reject Plan B insurance. Still, they cannot reject Plan A unless they take back their original application for Social Security and pay all the cash benefits they have enjoyed by SS to date.
But anyone who hasn't signed up for Social Security will have to sign up separately for Medicare Plans.
Enrollment Happens at Specific Times
Lastly, if you want to enroll in a Medicare Plan, you must also know that enrollment happens at specific times. For instance, if you're eligible for Part A insurance, you can enroll in the plan any time after the IEP (Initial Enrollment Period).
Also, individuals are eligible for Part A insurance plans if they or their spouses have paid regular Medicare taxes while working under an employer. You will have seven months when you first qualify for a Medicare plan as per your age. This initial period will begin three months before you turn 65.
Final Thoughts
Enrollment in Medicare plans is a bit tricky. If you are already collecting Social Security, it will make things far more convenient since you won't have to file manual applications. However, you must sign up manually for the program if you aren't collecting social security.
Various factors determine the enrollment plans, and you also have to be vigilant when the Initial Enrollment Period begins. Typically, Medicare Plan enrollment starts every year during January and goes up till March. So, you can enroll within this frame, and the coverage shall begin after June.
Medicare Plans are helping residents around the USA. They are extremely helpful, and most hospitals accept Medicare insurance for ease and convenience. Even if you don't want to sign up for Plan B, you should take advantage of Plan A since it will cover your hospital bills and everything that comes with it.