Earlier this month, MedStar Harbor Hospital agreed to pay $35 million to settle a birth injury lawsuit.
---
A family in Anne Arundel County was recently awarded almost $35 million to settle a lawsuit they filed after their baby suffered injuries at birth. The suit was filed against MedStar Harbor Hospital in South Baltimore and argued the hospital "neglected to properly treat the newly born child's dropping oxygen levels, causing him to suffer severe brain injuries that will permanently disable him."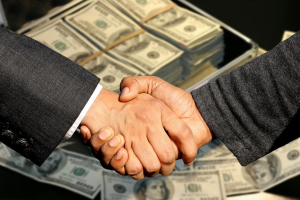 The jury sitting in on the case agreed the hospital was guilty and stated MedStar Harbor Hospital "did not properly handle the deteriorating condition of Jordan Biggs, one of the twins born at the hospital on Aug. 19, 2007, who had trouble breathing upon his delivery." As the lawsuit states, Biggs was born almost a month early and was "initially apneic — a condition of breathing difficulties — upon delivery, needing bag valve mask ventilation before he was able to breathe on his own." According to the family's attorney, Robert Weltchek, the other twin, Jaden was born healthy.
Immediately following the birth, Biggs was admitted to the Special Care Nursery. At first, he was able to breathe on his own. However, about 15 minutes following the birth, he suffered an apneic episode and "began to struggle to breathe." Blowby oxygen was administered by staff members, but by 5:40 a.m., 25 minutes after Biggs began having problems breathing, "his condition severely deteriorated." His oxygen levels were plummeting, and he was beginning to turn blue.
From there, he was intubated and hooked up to a ventilator. Unfortunately, he had "high levels of acid in his body fluids and suffered three seizures while being treated." Because of that, he was rushed to the Newborn Intensive Care Unit at Johns Hopkins Hospital "where a CT scan found he'd suffered a brain injury likely caused by a lack of oxygen," the suit noted.
When commenting on the incident, Weltchek said the jury concluded the hospital "mishandled initial signs of Biggs' condition and that nurses who initially treated Biggs received an alert about his declining oxygen levels and did not properly contact the on-call pediatrician." Additionally, he noted that "staff did not contact the on-call pediatrician until 5:40 a.m., with Biggs being left alone for several minutes while he could not breathe." He added, "He was problematic for several minutes before 5:40 a.m. and there's zero documentation.
Today, Biggs is 14-years-old and has been diagnosed with cerebral palsy. He also has a number of other disabilities and requires round-the-clock care.
As a result of everything, the family was awarded about $1.2 million for medical expenses incurred over the years, $32.2 million to cover future expenses, and $1.4 million for future lost earnings.
Sources:
Jury awards $34.7M to Anne Arundel family who sued MedStar Harbor Hospital over son's birth injury