Richard Decker is accused of threatening farmers after they would not allow him to use their animals for lude acts.
---
Vernon, New Jersey resident Richard Decker, 31, was been put behind bars and is awaiting trial for attempting to solicit animals from local farms and stables for sex.  Prosecutors contend Decker sent letters to farm and stable owners across Sussex County in August 2018 asking if he could use cows and horses for lude acts.  When the recipients rejected, he left metal tire deflation devices in their driveways and sent nasty follow-up communications. In one case, he threatened to beat a farmer's wife with a wooden stick.
Decker was ultimately arrested this month and faces 22 charges associated with crimes he committed all over the state.  Judge N. Peter Conforti granted a request from prosecutors to detain Decker, stating he didn't know of any way the man could be allowed to remain free, and at the same time, "ensure the safety of the public."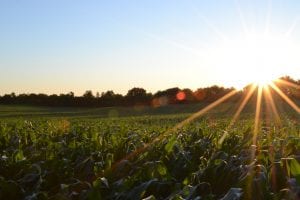 A police report states that officers searched the residence Decker shares with this mother and brother and found the deflation spikes along with many other destructive objects.  Prosecutors said the tire deflators did damage to many of the property owners' belongings.  After the initial investigation, officers issued a public warning, stating, "We ask that anyone who has farm-like property to be vigilant and check the end of your driveway when you are pulling in or out."
Police also discovered a "homemade .22 caliber weapon which he was not licensed to produce, explosives and flash powder attached to two arrows" as well as "metal spikes, ferric oxide and magnesium."
"He never had contact with anyone directly and the explosives were basically firecrackers,' Decker's defense attorney argued, adding, "They were stored in jars with no intent to use against anyone."
But, Conforti disagreed.  Following the 45-minute detention hearing, the judge said he was "clearly convinced" that Decker should not go free and added, "In my view, there is a pattern of unlawful conduct that presents a danger to the community in the actions of Richard Decker."
Decker admitted during a police interrogation that he'd contacted the farms and asked to have relations with the animals.  He also admitted to getting explosive materials from dismantled fireworks, according to his arrest affidavit.
Among the 22 charges Decker faces are "second-degree possession of explosives, second-degree possession of a destructive device to use unlawfully, fourth-degree procuring an animal in any kind of sexual manner or initiate any sexual conduct with an animal, fourth-degree threatening to commit aggravated assault and fourth-degree knowingly manufacturing firearms, and cyber harassment."
In April of this year, three Pennsylvania man were also charged with thousands of counts of animal abuse back after state police served a search warrant at a makeshift farm in Munson, Pennsylvania.  41-year-old Terry Wallace, 35-year-old Marc Measnikoff and 33-year-old Matthew Brubaker were arrested after being accused of committing lude acts with at least nine female horses, a cow, a goat, and dogs.
Officers said they were told by a teenager living on the property that the men abused the animals on a daily basis for years.  "This is an unpleasant topic, but the facts are that we received a report of folks having sexual intercourse with animals, farm animals," Clearfield County District Attorney William Shaw said at the time of initial investigation.
Sources:
Vernon police warn of tire-slashing devices
Man, 31, 'asked to have sex with farm animals then left metal spikes on farmers' driveways when they refused'
Man wanted to have sex with farm animals, threatened violence when rejected, cops say
New Jersey man allegedly threatened farmers who denied him sex with animals