Dyma Loving says police turned on her after she called 911 to report a neighbor who'd threatened her with a rifle.
---
A Florida mother who claims to have been violently assaulted by Miami-Dade police after placing a 911 call is suing the county.
The announcement, writes The Root, was made by Dyma Loving's attorney, Justin Moore. The suit names a series of defendants, including Miami-Dade County, the Miami-Dade County Police Department and officers Alejandra Giraldo and J.F. Calderon.
Calderon and Giraldo, notes The Root, were the two officers responsible for Loving's arrest.
"Dyma's lawsuit against these parties, both collectively and individually, addresses the complete and total breakdown of the officers' inability to serve and protect her properly," Moore wrote in a press release.
Loving called law enforcement after an altercation with a neighbor.
The neighbor, who is white, purportedly threatened with Loving with a rifle and directed racial slurs against her.
"He told me that he will blow my 'burnt black face off my fucking neck, bitch,'" Loving told The Root.
Loving apparently responded with force, throwing the man's garden plants out onto the street. Once he became distracted, Loving—a mother of three—fled from the scene and immediately called police. Officers arrived, initially without incident. They began questioning Loving, her friend and the neighbor.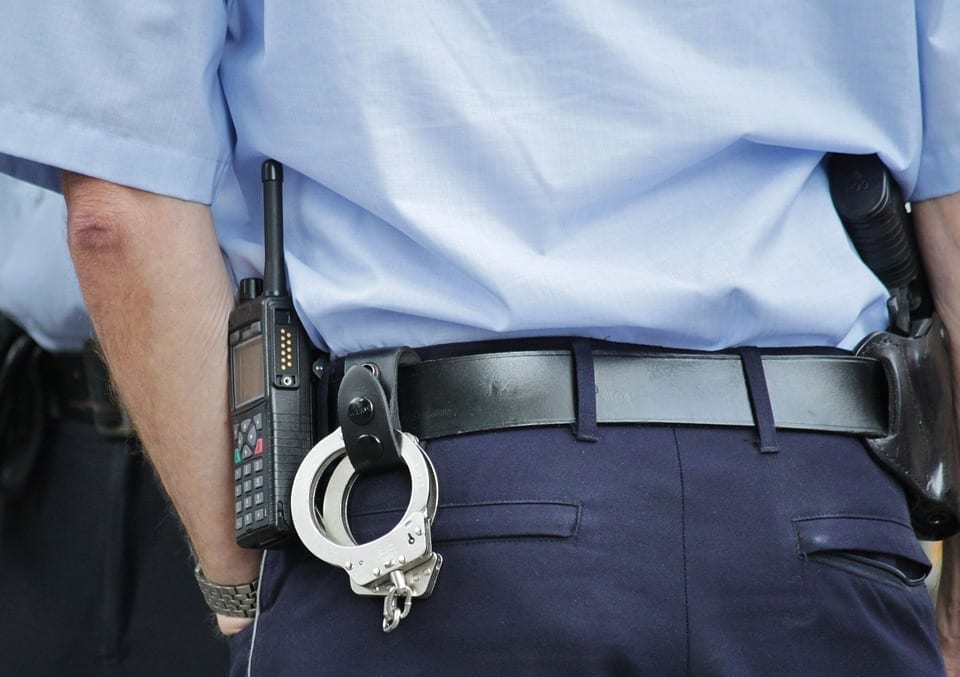 However, the Root recounts how tensions suddenly flared after Giraldo arrived.
Cellphone video—widely available online and uploaded in another Root article—shows Loving being thrust to the ground by a trio of officers. Loving says she was then forced to sit in a squad car for four hours, waiting for Giraldo to finish writing a report.
"My trust is completely broken," Loving told The Root in an interview. "I will never call the police again."
The Miami Herald provides a slightly disjointed account of the events leading up to Loving's arrest. The neighbor, Frank Tumm, purportedly told Officer Giraldo that he neither had nor brandished a weapon.
At some point in the conversation, Loving's friend may have called or referred to Giraldo using a racial slur; the Herald's article on the suit isn't clear who said what. However, Loving and her friend both maintain that Tumm had been harassing them for days, referring to them as "hookers" and by racially-charged epitaphs.
Loving told Calderon, who asked why she hadn't called the police before, that she hadn't considered calling 911 until Tumm pulled "a freaking gun."
Tumm's alleged brandishing of a firearm quickly devolved, with Calderon and Giraldo interrogating Loving. Body cam footage later released by Miami-Dade Police Director Juan Perez shows Giraldo threatening to involuntarily commit Loving, saying he didn't like her tone of voice.
While Loving at no point appears to threaten either officer—the Herald characterizes her tone as 'calm'—she's taken into custody.
"I need to call my kids," Loving responds as the officers state their intention to executive an arrest, "I don't understand."
At that point, three officers pushed Loving into a fence before dragging her to the ground and then handcuffing her.
"Instead of receiving protection from the very officers that Dyma called, she instead was assaulted by Giraldo and Calderon while they were encouraged by the officers who were present," Moore said.
A week after the incident, Tumm was arrested and charged with aggravated assault with a deadly weapon.
Charges against Loving were later dropped.
Moore, along with announcing the suit, has also called for Calderon and Giraldo to be immediately fired.
Sources
Florida Cop Relieved of Duty After Video Emerges of Police Violently Arresting Black Woman Who Called for Help
Woman files lawsuit against Miami-Dade Police Department for 'false arrest'
Woman Violently Arrested After Calling Miami-Dade Police for Help Files Civil Rights Lawsuit
Woman who called the cops and got roughed up and arrested files civil-rights lawsuit