Michigan voters want to expand medical marijuana industry.
---
Four metro Detroit communities are pushing forward in an effort to legalize marijuana, joining six other Michigan communities in putting the issue on this year's ballot.  Voters in ten Michigan communities total are pushing to allow the marijuana industry into their towns.  In Oakland and Wayne counties, Keego Harbor, Walled Lake, Allen Park and Lincoln Park are considering ballot proposals.
The marijuana industry, some have argued, can increase commerce and attract out-of-towners who will ultimately utilize other businesses in the area.  This can be an attractive prospect specifically for areas that are otherwise hurting commercially.  It offers an industry shift that has proven to be profitable.
The Keego Harbor City Council previously adopted an ordinance prohibiting legal weed shops, but citizens opposed the measure and were able to gather enough signatures to put the issue on the ballot.  The proposal would overturn the ordinance, allowing for the establishment of four medical marijuana dispensaries and four recreational retail stores.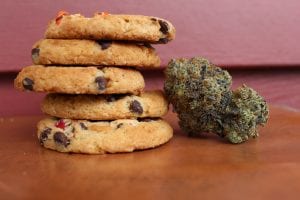 In Walled Lake, eight recreational marijuana retailers would be allowed into the city if the proposal passes.  Allen Park's proposal would allow for three marijuana retailers and three micro businesses that enable growing, processing, and selling up to 150 plants, as well as licenses for consumption spaces and special events where marijuana can be used by event goers.  Lincoln Park's would allow for two medical companies, two recreational marijuana shops, and one license each for growers, processors, testing facilities, secure transporters and micro businesses.
Mount Pleasant and Hudson will also introduce proposal, as will South Haven, Northfield Township, Marenisco Township, and Crystal Township.  Highland Park, Royal Oak Township, Crystal Lake, and Vanderbilt have previously voted to prohibit the businesses.  Voters in Pontiac passed by only one vote a measure allowing for up to 20 marijuana dispensaries and an unlimited number of other marijuana businesses.
Across the state, police have said the legalization of marijuana has made their jobs harder.
"We come across a lot of kids that are under 21 that have possession of it and obviously that's in violation so we seize it and go through the process that way but when we come across people that are 21 and older and actually have it legally that's where it's kind of hard to deal with it in that aspect," Michigan State Officer Andrew Jeffrey said.  He added that officers "receive multiple reports of people smoking marijuana, but police cannot do anything if they obtained it legally and are not underage."
Michigan's "adult-use cannabis" application process also commenced this month, with regulators allowing for "prequalification" approval to two existing medical marijuana operators.  A spokesperson for the state Marijuana Regulatory Agency said that the second stage of the approval process will "take a few more weeks."
Marijuana Business Daily forecasts that the state's adult-use industry will reach at least $1.4 billion to $1.7 billion in annual sales as it becomes more and more prevalent.  However, the initial opportunities for businesses to move in will be rather limited because more than 1,000 municipalities have banned or limited these businesses.
Sources:
Marijuana is on the ballot, again, in 4 metro Detroit communities
Michigan Police claim marijuana legalization has made work difficult