Dog bite injuries can be serious. Collaborating with a specialist is the best approach if you want to get a claim decided in your favor.
---
Though you may normally associate personal injury law with car accidents and workplace accidents, the scope goes much beyond. You will be surprised to know that even dog bites come under the coverage of the law. Like any other injury, dog bite injuries too can have significant medical, financial and legal implications. As a result, you can claim compensation if you are injured in such an attack. However, you need to know what exactly is to be done after a dog bite. Here are some guidelines about how you can claim for a dog bite injury and get the compensation that you rightfully deserve. 
Get medical care first
To start with, you need to get immediate medical care for the injuries sustained. These may be scratches, puncture wounds or more serious injuries but medical help is necessary for all of them. If the dog is not vaccinated against rabies, you may get infected. This is something that you should verify with the dog owner so that you can inform the doctor. Obviously, the specialist will handle your treatment accordingly.
Gather evidence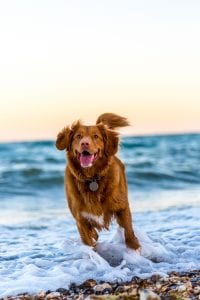 Besides getting medical treatment, you need to gather as much evidence about the injury as possible. Take pictures of the wounds or ask someone to do it for you. Note the detailed information about the dog owner including their name, address and phone number. Remember to get the contact details of the eyewitnesses as well so that you can connect with them in the future when you need to. 
Document your injuries 
Besides gathering the information that you need to collect as evidence, you should document your injuries as well. You will need more evidence to strengthen your case and medical reports of your injuries and trauma can go a long way in this context. Beyond just being supportive evidence, these documented reports will help a lot with the assessment of the compensation amount. 
File a report with the authorities 
Just as you need to file a police report for a car accident, a report with the local animal control agency is mandatory for dog bite injuries. This report will serve as key evidence that may help with your case when you file a claim for the compensation. At the same time, this will help the authorities take tangible steps to prevent such incidents in the future.
Contact a dog bite attorney
Like lawyers who deal with car accident and workplace accident cases, there are also those who specifically handle dog bite cases. Collaborating with a specialist is the best approach if you want to get a claim decided in your favor. They have the right expertise and experience to get you a fair amount of compensation, whether by settlement or through a lawsuit. 
Dog bite cases are regarded as a complex area of personal injury law. Taking the right steps after the injury is the best way to maximize your chances of getting compensation in a dog bite case. Having a seasoned dog bite attorney handling your case is equally important.