Olive Garden has already contested the complaint, saying the rat's foot does not appear to have been cooked, nor did it take on any of the soup's coloration.
---
A Michigan man has filed a lawsuit against Olive Garden, claiming that he found a rat's foot in a bowl of minestrone soup.
According to NBC News, the lawsuit was filed late last week in a Macomb County court. It names defendants including Olive Garden and Olive Garden Holdings, a limited liability company headquartered in nearby Novi.
In his complaint, plaintiff Thomas Howie says that he went to dinner with friends at an Olive Garden franchise in Warren, Michigan.
Howie ordered minestrone soup, then began to eat.
However, after taking several bites, Howie began to feel a sharp pain—a pain he believed to be caused by an object hooked in his cheek.
When he spit the object into a napkin, he saw a hair-covered and clawed rodent's foot.
While Howie reacted by vomiting inside the restaurant, Olive Garden employees denied any wrongdoing, saying that there was no possible way a rat's foot could have made its way into minestrone soup.
"That's funny," an Olive Garden allegedly said. "We don't even put meat in minestrone."
An Olive Garden spokesperson similarly told NBC News that, based on the information it has so far received, it has "no reason to believe there is any validity to this claim."
Howie, though, sought medical care after the incident. He was treated for lacerations to the inside of his mouth, with a doctor giving him both tetanus and diphtheria shots.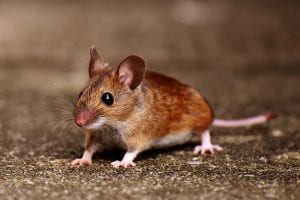 Howie is now seeking damages of at least $25,000 for medical expense and "mental anguish and emotional distress."
"He is disturbed, and he still has lingering effects," said Daniel Gwinn, an attorney representing Howie.
Olive Garden has already begun contesting Howie's claims, saying that it has examined photographs of the rat foot.
Based on photographs of the foot, Olive Garden's investigators have said that the foot does not appear to have bene cooked, nor did it take on the coloring of the soup.
Furthermore, the foot also appeared too large to have fit inside of the restaurant's soup spoons.
Olive Garden said that it has since requested the foot from Howie and his attorneys for additional forensic examination, but that the foot has not yet been provided.
Gwinn said that any questions about the foot are "arguments reserved for Court," and that the specimen will necessarily be made available once discovery has begun.
However, Macomb County health officials visited Olive Garden in the aftermath of the incident. They, too, were unable to find any evidence of a rodent infestation.
"Managers have no idea how this could have gotten into the foot," the county's report said. "They have a process that is followed closely for each batch of soup that is made."
While Gwinn and other attorneys have already tried to settle the claim with Olive Garden, the restaurant refused to negotiate.
"[Howie] is upset about the response that he has received from the Olive Garden, which is basically no response," Gwinn said. "He hasn't gotten an apology."
Sources
Man sues Olive Garden alleging a rat's foot was in his minestrone
Michigan man suing Olive Garden after finding rat's foot in bowl of soup