Several former and current Gannett workers claim that they either lost their jobs or were passed over for promotion, with better positions being offered to less-qualified candidates of color.
---
Five current and former employees at Gannett, the largest newspaper publisher in the United States, have filed a lawsuit against the company, claiming that it regularly and routinely discriminates against white employees.
According to FOX-21, the plaintiff employees allege that they were either wrongfully terminated or passed over for promotion, with less-qualified women of color being inserted into senior-level positions.
Attorneys for the employees say that Gannett recruiters privileged minorities, who were hired to fulfill an internal diversity policy.
This policy, the lawsuit claims, was enacted in 2020, with Gannett saying that it wished to better represent the diversity of the communities it serves.
"Gannett executed their reverse race discrimination policy with a callous indifference towards civil rights laws or the welfare of the workers, and prospective workers, whose lives would be upended by it," the lawsuit says.
The lawsuit cites a recent Supreme Court decision, which effectively illegalized the use of race-based affirmative action policies in college and university admissions.
Writing for the majority, Chief Justice John Roberts opined that "eliminating racial discrimination means eliminating all of it," including discrimination against European and Asian-origin Americans.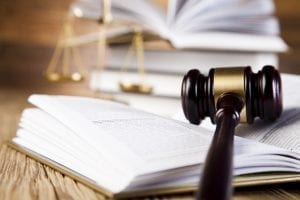 Gannett has since denied any and all wrongdoing.
"We will vigorously defend out practice of ensuring equal opportunities for all our valued employees against this meritless lawsuit," said Polly Grunfeld Sack, Gannett's chief legal counsel.
Reuters notes that the claim against Gannett was filed amidst "growing backlash" to widespread corporate diversity policies.
"We urge you to immediately cease any unlawful race-based quotas or preferences your company has adopted for its employment and contracting practices," a coalition of 13 conservative attorneys general wrote in an open letter to major corporations last month. "If you choose not to do so, know that you will be held accountable—sooner rather than later—for your decision to continue treating people differently because of the color of their skin."
However, unlike other lawsuits—most of which have been filed by conservative interest groups—the complaint against Gannett was initiated by its own employees.
One of the lead plaintiffs, Steven Bradley, said that he was fired from his management position at the Democrat & Chronicle in Rochester, New York, and then refused a promotion.
Bradley said that he believes his termination was racially-motivated.
Another plaintiff—identified by Reuters as Logan Barry—said that he was "next in line" for a promotion at the Progress-Index in Petersburg, Virginia. However, after Gannett acquired the newspaper in 2019, the position Barry had been promised was instead given to a less-qualified black woman.
Sources
Gannett sued for alleged 'discrimination against non-minorities'
Lawsuit says Gannett discriminates against white workers to meet diversity goals