Maui County claims that Hawaiian Electrical Co. ignored numerous warnings of impending storm-force winds, "inexplicably" keeping power lines on and–potentially–fueling the island's devastating summer wildfires.
---
Maui County has filed a lawsuit against Hawaiian Electric Co., claiming that the utility provider failed to shut down power connections despite repeated warnings of devastating wildfires.
According to NBC News, the county is seeking damages and what it describes as "just compensation" from Hawaiian Electric and three related companies.
Each of the companies is accused of negligence, with Maui asking that a court order restitution or the destruction of public property, infrastructure, and irreplaceable natural resources.
Attorneys for the county note that Hawaiian Electric received advance warning that strong winds could down power lines, potentially exacerbating existing fires or sparking new ones.
The National Weather Service also issued a series of warnings regarding Hurricane Dora, which meteorologists said could pose a serious wildfire threat.
Furthermore, on the day that wildfires began erupting, the N.W.S. issued an additional "red flag warning" for different areas throughout the Hawaiian Islands, including West Maui and Lahaina, the latter of which was engulfed by the fires.
According to some estimates, up to 80% of Lahaina was destroyed in the fires.
"Defendants left their powerlines energized," the lawsuit alleges, saying that the "destruction could have been avoided" if Hawaiian Electric had turned the lines off.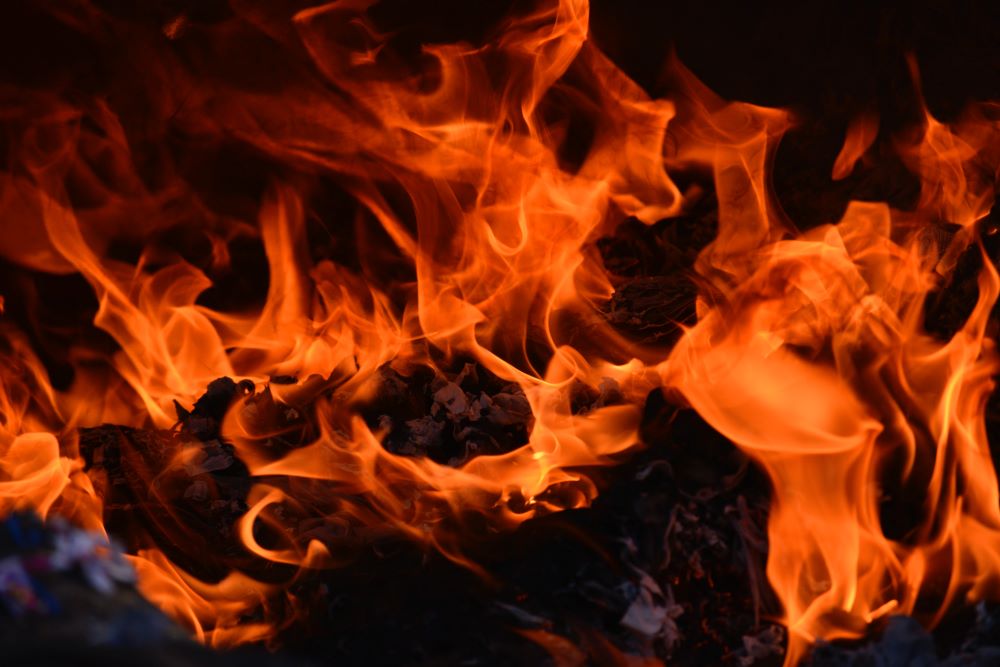 "These powerlines foreseeable ignited the fast-moving, deadly, and destructive Lahaina Fire, which completely destroyed residences, businesses, churches, schools, and historic cultural sites," the complaint says.
The lawsuit further claims that Hawaiian Electric had a legal duty to ensure that its powerlines, and other electrical infrastructure, was adequately maintained.
"Additionally, Defendants knew that their electrical infrastructure was inadequate, aging, and/or vulnerable to foreseeable and known weather conditions," it says. "Ultimately, Defendants failed to fulfill each of these duties."
ABC News notes that, while the fire's source has not yet been identified, an estimated 1,000 people remain missing or otherwise accounted for.
"Maui County stands alongside the people and communities of Lahaina and Kula to recover public resource damages and rebuild after these devastating utility-caused fires," the county said in a recent press release.
"These damages include losses to public infrastructure, fire response costs, losses to revenues, increased costs, environmental damages, and losses of historical or cultural landmarks," it added.
Hawaiian Electric Co. has since disputed the county's claims, telling ABC News that it is "disappointed" by the county's decision to file a legal claim.
"Our primary focus in the wake of this unimaginable tragedy has been to do everything we can to support not just the people of Maui, but also Maui County," a spokesperson said. "We are very disappointed that Maui County chose this litigious path while the investigation is still unfolding."
Hawaiian Electric Co. is also facing a separate class action lawsuit, which similarly alleges that the company "inexcusably kept their power lines energized" following forecasts of hurricane-force winds.
Sources
Maui County files lawsuit against Maui Electric Company, Hawaiian Electric Company following wildfires
Maui County sues Hawaiian Electric over failure to shut off power lines despite warnings