Begin your new business based on facts, predictions, and just a little bit of intuition.
---
The US golf market earned more than $25,000 million in 2021. The number of rounds played has increased during the fall, and there's an even bigger global interest in golf. Furthermore, this market, which includes owning and managing golf courses, selling equipment, and more, is expecting a growth of approximately four percent by the year 2024. 
Undeniably, these numbers show that investing in the golf business pays off. If you are a beginner considering investing in this field, you would probably like to start with something safe and simple. Here are a few suggestions you should take into consideration.
Start a Coaching Business
If you are an experienced golfer with knowledge and some tricks up your sleeve, you can share your skills and expertise with those who want to learn all the finesses of the sport. This is a perfect choice if you don't have a lot of money to begin with. You don't need substantial investments other than for some basic gear and marketing. 
If you're going to be a coach, you'll need patience because it's highly likely that trainees won't wait in line to sign up. Start with one or two students, spread the word, and invest in online and offline marketing. If things go well, you can even open a golf training school.
Maintain and Fix Golf Carts
Golf carts have become a huge deal even off the course because many people in retirement communities, peaceful neighborhoods, and some companies are using them to get around. This is largely the result of their convenience but also their eco-friendly aspect. 
Because people are driving around in them, they need someone to handle regular golf cart maintenance. This includes cleaning the fuel lines, checking tire pressure, checking the breaks, testing the reflectors, and cleaning the cart. Fixing is more complicated, but with a little dedication, you can master that too.
Open an Online Golf Equipment Store
As the market for golf gear is growing fast, starting your own golf gear store can be a lucrative venture – and taking it online from the start is likely your best choice. With an online store, you can have flexibility, the ability to run the business from home, control of workload, unlimited income potential, a higher likelihood of getting referrals, and a simple business model. 
Of course, you will need good products, reliable software, and a marketing strategy. Selling customizable merchandise is definitely something that can make your store stand out.
Share Your Golf Knowledge
If you're passionate and knowledgeable about all things golf, you can share that with the world. There's definitely an audience of golf aficionados out there who would be eager to hear news, fun facts, and discussions about the sport.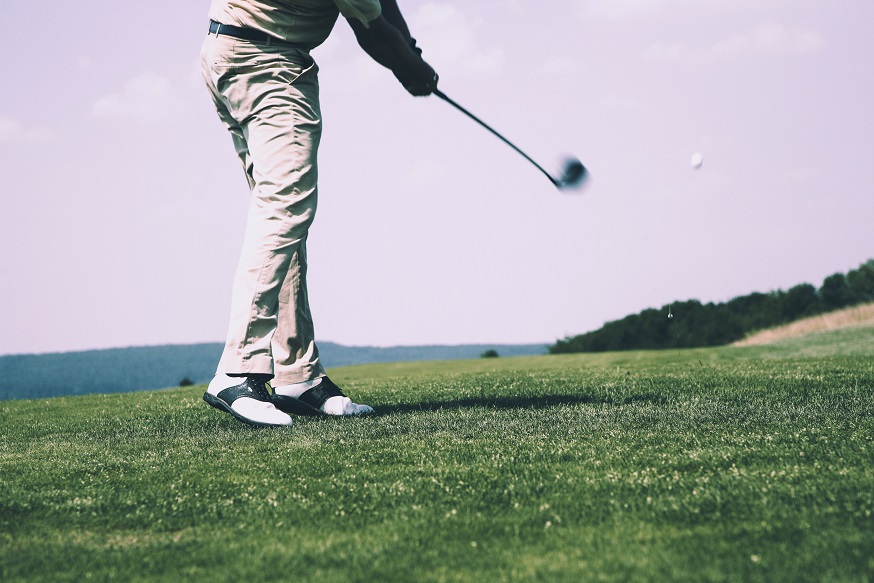 Fortunately, there are now many platforms where you can share your golf content. You can start a podcast or a YouTube channel or even publish an ebook. Finally, if you already have a knack for writing, you can start a golf blog. This is a good way to get to the advertisers who are on the market.
Start a Golf Club Manufacturing Company
The golf club market segment is expected to grow by 1.3% over the 2020–2027 period. They are absolutely essential to the sport, so both professionals and enthusiasts are willing to invest in quality sets. You can start with a small manufacturing company aimed at people who seek to improve their golfing experience, but because the industry isn't very saturated, soon enough, you can make a significant profit and grow your small manufacture into a big business. 
Open a Private Golf Resort
This is the most complicated undertaking on the list, but that doesn't mean it's impossible. For starters, you will need a solid capital base, a project team, and an elaborate business plan. This is a good business to get into if you have contacts with big corporations that could sponsor golf tournaments. 
Keep in mind that it's easier to buy an already established resort than to start a business from scratch because an existing course already has a reputation as well as all the amenities. That's a fantastic start, and from there on, you can take on any design interventions you like. 
In Closing
Hopefully, these ideas were useful to you. Remember, they are just here to spark your imagination. If you are serious about getting into the golf market, you'll need thorough research. Begin your new business based on facts, predictions, and just a little bit of intuition.