The plaintiff claims that physicians recommended "irreversible" gender-affirming treatment when she was too young to consent to life-changing medical procedures.
---
A Minnesota "de-transitioner" has filed a lawsuit against the University of Nebraska Medical Center and its staff, claiming that physicians let her receive a double mastectomy when she was 16 years old.
Luka Hein, now 21, claims that she was struggling with serious mental health issues as a teenager. Her parents, for instance, were in the midst of a rough divorce, and she was being actively groomed by an older man from another state.
"Anxiety and panic attacks immobilized her," the lawsuit claims. "She lost her appetite, became easily angered, started cutting and expressed suicidal ideation."
During this particularly turbulent time, Hein says that she discovered social media personalities who, apparently, boasted that surgical procedures and hormone therapy had changed their lives.
When Hein met with physicians and staff at the University of Nebraska Medical Center, she was allegedly coerced into undergoing "top" surgery. She was also prescribed hormones for gender dysphoria.
The surgery, Hein said, left her in constant pain.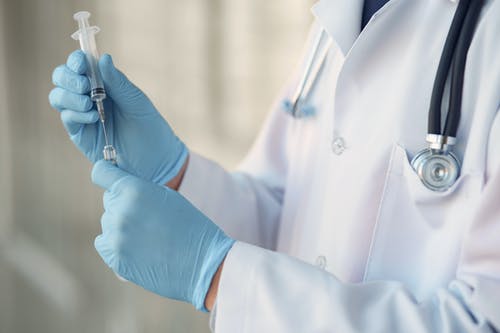 Her attorneys also say that the long-term effects of the surgery and hormone therapy could prevent Hein from ever having children of her own.
"I was going through the darkest and most chaotic time in my life, and instead of being given the help [that] I needed, these doctors affirmed that chaos into reality," Hein said.
Hein stressed that, because she was 16 at the time of the procedure, she should not have been able to offer her consent.
"I don't think kids can ever consent to having full bodily functions taken away at a young age before they even know what that means," she said. "I was talked into medical intervention that I could not fully understand the long-term impacts and consequences of."
Hein is seeking compensation from the University of Nebraska Medical Center, as well as "accountability for the fact these [doctors] put me through this."
The lawsuit broadly suggests that the center, as well as individual practitioners, were each "negligent in failing to question Luka's self-diagnosis, instead 'affirming' her toward irreversible chemical and surgical solutions."
"Due to Defendants' actions, Luka is now a medical orphan," the lawsuit alleges. "Having been subjected to irreversible surgery and a four-year cascade of testosterone, doctors simply have no idea now how to help her. Having broken her, Defendants have no idea how to fix her."
Hein, who has since advocated for legislation that would prohibit minors from receiving gender-affirming care, is seeking a trial by jury and damages in excess of $2.25 million.
She has also asked that the University of Nebraska Medical Center's gender clinic be permanently closed.
Sources
Lawsuit filed against UNMC and Nebraska Medicine
Nebraska woman files lawsuit against UNMC for double mastectomy she received at 16
Woman who transitioned to male at 16 during 'chaotic time' sues doctors who gave her double mastectomy