The lawsuit was filed shortly after a 13-year-old Moreno Valley boy was beaten to death by two of his classmates.
---
A California school district will pay an estimated $27 million to the legal guardians of a 13-year-old boy who was beaten to death by bullies.
According to CNN, Diego Stolz was a student at Landmark Middle School in Moreno Valley. Stolz had been harassed by several classmates for a prolonged period of time and had reported the alleged abuse to administrators.
However, on September 16, 2019, Stolz was "sucker-punched" by two other students. He fell to the ground and hit his head on a concrete pillar, causing a massive internal brain injury.
"The punch knocked Diego down, and his head hit a concrete pillar," the lawsuit alleged. "While he was lying on the ground, one of the bullies hit him in the face again."
The assault, writes CNN, was captured on video by a witness.
Stolz spent about nine days on life support but never regained consciousness, eventually passing away.
The next year, in 2020, Stolz's guardians filed a wrongful death lawsuit alleging that school administration knew, or should have known, that Diego was being bullied, yet "completely disregarded such warnings and did absolutely nothing to stop the bullying."
The lawsuit accuses Moreno Valley Unified School District and individual employees of "blatantly ignoring red flags that could have saved Diego's life."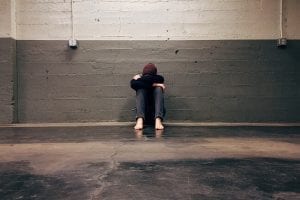 "The family will forever be heartbroken by the death of Diego but they hope this case brings about change in school districts across the country," attorney and lead counsel Dave Ring told CNN in a statement. "Schools need to realize that bullying can never be tolerated and that any complaints of bullying and assault must be taken seriously."
"Diego's death was preventable if this school had simply prioritized an anti-bullying policy," he said.
Neil Gehlawat, another attorney for the family, said that the settlement should serve as a warning to other districts with less-than-effective bullying policies.
"This lawsuit has put schools on notice to find ways to effectively deal with bullying and to enact real anti-bullying policies," he said. "Although this family's grief can never be taken away, we believe real change will come, and there will be a renewed focus on anti-bullying programs across the nation."
Michael Marlatt, a lawyer for the district, said that the settlement is a "Fair and reasonable amount."
"We recognized that this was [a] tragic case with challenging legal issues," Marlatt said.
"Given the reality of the facts of the case and recent trend of jury verdicts, it made sense to have a resolution in the amount of $27 million," he said.
NBC-Los Angeles notes that the two middle school students who killed Diego originally faced charges of manslaughter, but were, after some negotiation, eventually ordered to perform 150 hours of community service and to participate in rehabilitation programs.
The Riverside County District Attorney's Office said that "no further custody time was ordered."
Sources
After a child was bullied to death, his family sued. The lawsuit was just settled for $27 million
Moreno Valley School District to pay $27M to settle lawsuit over student's bullying death
School district agrees to pay $27 million to family of 13-year-old in fatal bullying case