Model Kelleth Cuthbert agreed to hold a tray of Fiji Water at the Golden Globes, appearing in the background of many celebrity shots. Afterwards, the company created a marketing campaign around the model's image and she is suing Fiji for using her likeness without her permission.
---
The "Fiji Water" girl, model Kelleth Cuthbert, successfully pulled off her fifteen minutes of fame when she carried a tray of bottle water on the red carpet at this year's Golden Globe awards.  Since the event, Cuthbert's likeness has been added to carboard cutouts lining grocery stores beside Fiji water.  Apparently, the model's not happy about it.
Cuthbert is now suing Fiji Water Company and The Wonderful Company for using her likeness in its new marketing campaign.  She alleges the water supplier "intentionally created cardboard cutouts of [her] for use in a cardboard cutout marketing campaign," and "pressured [her] into video recording a fake signing of a fake document to simulate [her] signing on as a Fiji Water Ambassador."  Evidently, the fake document was eventually ripped up by Cuthbert, so now there is no evidence of an agreement that says she allowed Fiji to use her image.  She is asking for a portion of Fiji's "estimated $12 million worth of brand exposure" and for it to discontinue the campaign.
Never mind the fact that the stunt made her famous.  Or, rather, PEOPLE did when the popular magazine published paparazzi photos of the model standing stoically with the tray behind superstars.  Cuthbert, whose legal name is actually Kelly Steinbach, said she did not "sign away her rights to 'Fiji Water Girl'" as the beverage brand allegedly tried to get her to do.  She is aware that while posing with the water she carried, her image happened to be snapped by many celebrities during the event, and she is not happy about this.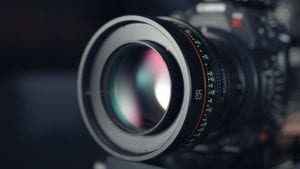 In a media interview, Cuthbert said those photos came about by inadvertently "looking at the camera at the right time."  She added, "There's tons of photographers everywhere.  It doesn't matter where you stand, you're in the crossfire of every shot.  You've gotta have good face, at least, if you're gonna be hovering in the background frequently."
She also said that the alleged document that went missing was not an all-inclusive consent to be a brand ambassador.  Fiji needed to obtain her express permission to use her image the campaign that followed.
"The fake document Steinbach fake signed in the potential future promotional video was not an agreement," Steinbach's attorney Kimberly Buffington detailed in the complaint. "The fake document was not signed by Fiji Water and was later destroyed by Steinbach."
Fiji Water described her presence in the photographs as "ominous' and responded to the model's claims by stating, "This lawsuit is frivolous and entirely without merit. After the Golden Globes social media moment, we negotiated a generous agreement with Ms. Cuthbert that she blatantly violated.  We are confident that we will prevail in Court.  Throughout our history, we have had a sterling reputation working with talent."
"We're so glad everyone is talking about our water! *senses ominous presence* She's right behind us, isn't she? #FIJIwatergirl" the company jokingly tweeted.  Cuthbert said she wasn't thinking much about the way she standing in the background or looking at the camera because she was caught up in observing the fast-paced event.
"The photographers have to take so many shots, so rapidly," she said. "Obviously, your face doesn't look perfectly pleasant in all of them, so they captured lots of expressions [where I'm] naturally making weird faces."
Sources:
Fiji Water Girl Kelleth Cuthbert Is Now Suing Fiji Water for Using Her Image in Marketing Campaign
'Fiji Water Girl' is suing the company for using her likeness without permission
Fiji Water Girl Reveals What She Was Really Thinking During Those 'Ominous' Golden Globe Photobombs