Illinois will switch some patients from opioid prescriptions to medical marijuana, which offers a safer alternative.
---
Illinois recently rolled out a program that will allow some patients receiving opioid subscriptions to substitute these with medical marijuana.  In August 2018, then Governor Bruce Rauner signed the program, referred to as the Opioid Alternative Pilot Program, into law.  It's the first of its kind in the nation.
The program's goal, of course, is to reduce opioid overdose deaths in the state by giving patients who qualify the option to use medical marijuana.
"It is a big deal.  It`s been a long time coming.  Patients have been waiting for this day," said Christine Karhliker with HCI Alternatives.  HCI was the first medical marijuana dispensary in the area.  It opened in 2016.  She added, "I think it`s going to make a difference to the people that don`t want to be on opioids and haven`t been able to break away.  It`s going to give them some relief and they`re going to realize I don`t have to have this heavy prescription with all these side effects."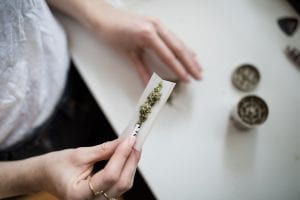 "This program will open the door to thousands of Illinoisans who don't want to use dangerously addictive opioids to manage their pain," said HCI's CEO Chris Stone.  "Our staff is ready to educate new patients about their options and walk them through the process. We have also worked with our cultivation partners to ensure we have enough product to handle the expected patient increase over the next several months."
In order to qualify, patients have to be at least 21 years old and prove they are an Illinois resident.  Then, the individual has to be certified by a physician as someone who has or could have received a prescription for opioids but instead can use medical marijuana.  Patients must supply a copy of their driver's license or state identification card, a two by two passport-like photo, and a $10 payment.  They have to pay the $10 every ninety days they're in the program.
Karhliker said, "The patients in the OAPP program will have to every ninety days have that physician certification entered again.  So, if the physician would refill the prescription they can just go in and after visiting with the patient, seeing how they`re doing, certify that diagnosis again and the patient can come back and register."
Officials with the Illinois Department of Public Health say the new program is especially helpful because it allows patients to use medical marijuana before they are ever prescribed opioids.  Thus, they aren't being given the opportunity to become addicted to the powerful drugs.  Instead, they're offered a much safer alternative right out the gate.
Other states permit people to use medical marijuana only after they have already used opioids.  Dr. David Yablonsky, an Edwardsville internist who issues medical marijuana cards, explained, "At least we`ll have an opportunity now as physicians to work with patients to try this instead of these dangerous and potent narcotics, you know opioids.  I hope it saves lives and that people come in and have a healthy alternative."
Illinois physicians underwent training for the roll out this month.
Sources:
Illinois dispensary to allow patients to substitute medical marijuana for opioids prescription
Illinois will allow some patients to substitute medical marijuana for opioid prescriptions