Austin-based software firm funds sixth home in Mexico since 2018.
---
AUSTIN, Texas – Momentum Factor, a leading global provider of online risk mitigation applications and services, has once again donated funds and manpower to Casita Linda, building two new homes for impoverished families in Guanajuato, Mexico.
Engaging in its passion for philanthropy and mission to help those less fortunate, members of the Momentum Factor leadership team traveled to Mexico to lend a hand in the building of new homes while also donating toothbrushes and coloring books to the kids at the local school. By funding this construction, the Austin-based firm has now helped to build six homes in association with Casita Linda since 2018.
"We are so excited to be able to both donate and help build two homes for families in need with Casita Linda this year," said Jonathan Gilliam, Momentum Factor Founder & CEO. "Our relationship with Casita Linda is very special and means a lot to our entire organization. Being able to travel down as a group and aid in the building of these homes is a life-changing experience for both the families we are helping and our team."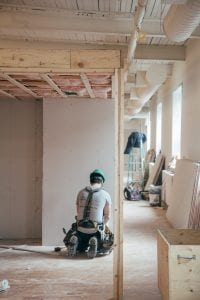 This year, the Momentum Factor leadership team built a new home for the Ramirez-Martinez family, headed by Christian and Carmen. Christian worked as a laborer in Mexico before he made the decision to pursue opportunities in the United States a year ago. Currently, he sends money back to his family in Mexico to support them financially. Carmen Mariela, meanwhile, fulfills the role of a housewife and takes care of their four children. The family currently lives on about $500 per month, and unfortunately resides in deplorable conditions. They inhabit a single room serving as their bedroom, kitchen, and shower area, with only one bed available for all five family members. Adjacent to the house, there is a dry toilet utilized by 17 members of Carmen's extended family. This new home will provide them with more adequate shelter for their growing family and a brighter future.
About Momentum Factor
Momentum Factor is a leading global digital brand protection, compliance monitoring and reputation management firm. Its advanced techniques and software protect companies from online risks. This includes its flagship product, FieldWatchTM, which is used by enterprise and mid-sized companies to identify online risks and enforce policies. Please visit momofactor.com to learn more.
About Casita Linda
A not-for-profit organization based out of San Miguel de Allende, Mexico, Casita Linda, meaning pretty little home, has helped more than 150 families since its inception in 2001. The mission of the organization is to create a dignified, safe and empowering environment that provides a foundation of hope for families living in extreme poverty. For more information about Casita Linda, visit www.casitalinda.org.