No one actually enjoys paying high patient healthcare costs, but if it came down to life-saving treatment, or suffering from an uncomfortable, painful, or even fatal condition, wouldn't you visit your doctor and get the help you need? Unfortunately, the opposite is happening. According to a recent survey "conducted by 20|20 Research in partnership with CarePayment," more and more patients "are delaying medical care or forgoing treatment altogether because of increasingly high patient healthcare costs."
---
No one actually enjoys paying high patient healthcare costs, but if it came down to life-saving treatment, or suffering from an uncomfortable, painful, or even fatal condition, wouldn't you visit your doctor and get the help you need? Unfortunately, the opposite is happening. According to a recent survey "conducted by 20|20 Research in partnership with CarePayment," more and more patients "are delaying medical care or forgoing treatment altogether because of increasingly high patient healthcare costs."
It's no secret that healthcare costs have been rising at alarming rates, and high-deductible health plans aren't helping matters. For those who don't know, high-deductible health plans often mean that patients end up having to cover more of their medical bills than their insurance companies, which is a big reason why fewer people are visiting their doctor's offices. Unfortunately, this latest trend "may put patient health in jeopardy, according to the survey of 1,000 patients across the country."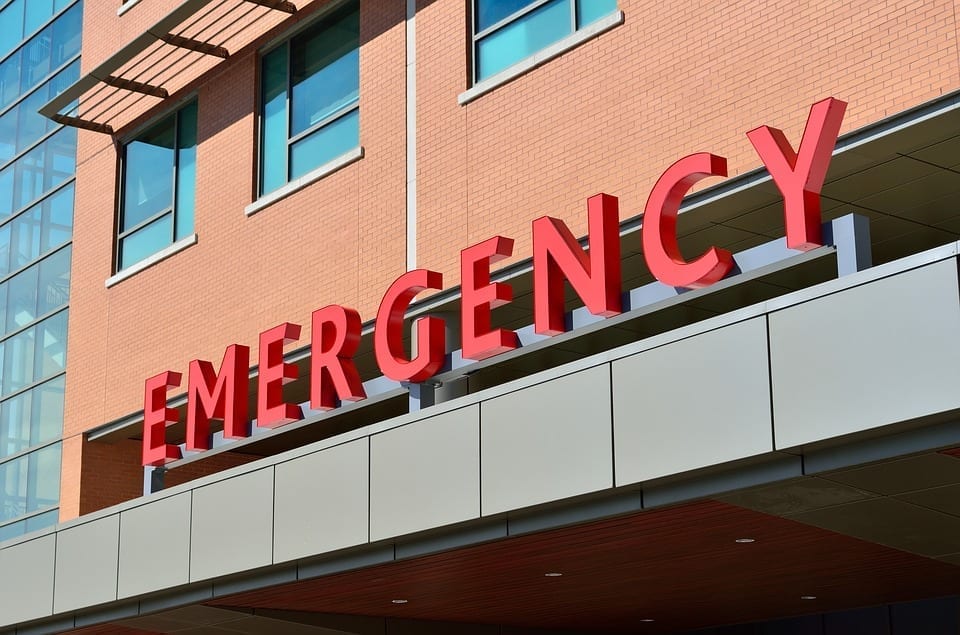 But what are the exact numbers of people forgoing treatment due to high medical costs? For starters, the survey found that, of the 1,000 survey participants, a whopping 64% "reported that they have delayed or neglected care within the past year because their medical expenses would be too high." Another 61% said, "they have no money saved for high medical expenses." As if the picture couldn't be any bleaker, of the patients who said "they avoided medical care due to cost, 25% said they neglected or delayed their follow-up care, while…18% said they avoided a wellness visit with their primary care provider." Another "12% said they delayed a prescribed treatment or therapy after a surgery or procedure."
In addition to these findings, the survey also discovered that "hypothetically, 44% of surveyed patients said they would not seek care if their out-of-pocket costs reached as high as $500, even if this delay put their health at risk."
But what kind of deductibles are patients expected to pay? How many of the survey respondents reported struggles related to their health insurance premiums? Well, according to the survey, "69% of respondents said that their deductible is at least somewhat difficult to afford, while 22% said their deductible is very difficult or impossible to afford." We're not just talking about hundred dollar deductibles here, either. In fact, some survey respondents reported having deductibles as high as $5,000.
When commenting on the survey findings, Craig Hodges, the CEO of CarePayment, said:
"This data highlights a growing challenge for both patients and healthcare providers. People are risking their health by choosing between paying for food and rent or seeking needed medical care. And healthcare providers cannot operate effectively when patients either do not seek or cannot afford care."
To help alleviate the burden of high deductibles and other patient costs, more and more healthcare providers are beginning to offer payment plans in order to make access to care more accessible. Payment plans also help healthcare providers get their money faster as well. According to a 2017 study, "payment programs where patients are set up on manageable payment plans can improve revenue cycle while making healthcare costs easier for patients." The same study found that "patients with access to a zero-interest payment plan were less likely to avoid a doctor's visit compared to patients without this access."
What do you think? Should more hospitals offer payment plans? What other sustainable ways can healthcare providers and industry professionals make healthcare more affordable for the long haul?
Sources:
64% of Patients Avoid Care Due to High Patient Healthcare Costs
Survey Reveals One in Five Insured Americans Avoid Seeing a Doctor Due to Fear of Cost