More and more Sackler communications are released demonstrating the family had intimate knowledge of OxyContin's harmful effects.
---
In May 1997, the year after Purdue Pharma launched OxyContin, its head of sales and marketing, Michael Friedman, sent an interesting communication to key decision-maker, Dr. Richard Sackler.  Friedman told Sackler, "It would be extremely dangerous at this early stage in the life of the product [OxyContin] to make physicians think the drug is stronger or equal to morphine…We are well aware of the view held by many physicians that oxycodone [the active ingredient in OxyContin] is weaker than morphine.  I do not plan to do anything about that."
Sackler responded to this, "I agree with you.  Is there a general agreement, or are there some holdouts?"
Ten years later, in 2007, Purdue pleaded guilty in federal court to understating the risk of addiction to OxyContin and agreed to pay $600 million in penalties.  But Sackler's support of the decision to conceal OxyContin's strength was never made public…until now.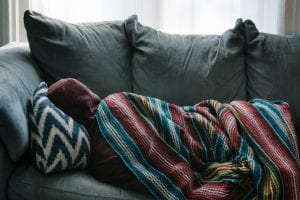 Taken as part of a lawsuit by the state of Kentucky against Purdue, Sackler's deposition is believed to be the only time a member of the once-prestigious family has been questioned under oath about the illegal marketing of OxyContin.  The drug maker has fought a three-year legal battle to keep such documents confidential.
In a statement, Purdue said it, "supports that the company accurately disclosed the potency of OxyContin to healthcare providers." Dr. Sackler "takes great care to explain" that the drug's label "made clear that OxyContin is twice as potent as morphine."  Yet, it stated it made a "determination to avoid emphasizing OxyContin as a powerful cancer pain drug," out of "a concern that non-cancer patients would be reluctant to take a cancer drug."  The company added it was not happy with the "intentional leak of the deposition," calling it "a clear violation of the court's order" and "regrettable."
A Massachusetts complaint made public in January against Purdue and eight members of the Sackler family, including Richard Sackler, alleges the family held a central role in developing the business strategy for OxyContin.  Documents revealed the doctor was directly intertwined with Purdue's efforts to market the drug and he pushed his team to pursue OxyContin's deregulation in Germany.
In another email, Sackler demonstrated his enthusiasm for the early success of OxyContin. "Clearly this strategy has outperformed our expectations, market research and fondest dreams," he wrote.  Three years later, he wrote to another executive, "You won't believe how committed I am to make OxyContin a huge success.  It is almost that I dedicated my life to it. After the initial launch phase, I will have to catch up with my private life again."
"The Sacklers spent millions to keep the loyalty of people who knew the truth," the Massachusetts complaint, 300 pages long, alleges.  It also contends, "Their push to boost sales came even after staff showed family members on Purdue's board a map correlating suspected illegal prescribers and reports of opioid poisonings in 2011."
Hundreds of lawsuits filed by cities, counties, states and tribes against Purdue, other opioid manufacturers and other companies in the pharmaceutical supply chain have been consolidated into one mammoth case, known as a multidistrict litigation, in a federal court in Cleveland, under the direction of judge Dan Polster, appointed by former U.S. president Bill Clinton.
Sources:
Sackler Embraced Plan to Conceal OxyContin's Strength From Doctors, Sealed Testimony Shows
What You Should Know About Richard Sackler's Long-Sought Deposition
Massachusetts Says the Sackler Family at Fault for the Epidemic