With the D.O.J. lawsuit behind it, 3M is now at the center of lawsuits filed by veterans who claim the defective earplugs caused hearing loss.
---
Earlier this year the Department of Justice settled a case against 3M over defective earplugs, but that hasn't stopped numerous veterans from filing lawsuits of their own, especially since none of the money from the Department of Justice (DOJ) suit went to the many soldiers and veterans who suffered hearing loss from using the defective earplugs.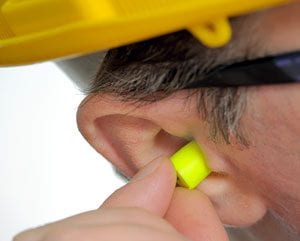 The D.O.J. suit was originally filed after a whistleblower alleged "3M did not disclose defects about the specific earplugs it was selling to the government." In the end, the case settled for $9 million, but now 3M is facing a growing pile of lawsuits from current and former disgruntled service members. It's important to note, however, that the settlement between the D.O.J and 3M was based solely on allegations. According to complaints in many of the more recent suits, soldiers were issued "3M's 'dual-ended Combat Arms Earplugs, Version 2' to protect their hearing from 2003 to 2015." However, the earplugs weren't always effective.
One of the many soldiers who feel cheated over the defective earplugs is Lance Corporal Greg Porter. After spending four years with the Marines, he visited the VA and was given a diagnosis he wasn't expecting. He said, "when I was evaluated by the VA they told me I had 30-40% hearing loss in both ears and Tinnitus." He was 23-years-old at the time. He was eventually discharged from the military in 2008 "because he was shot in the chest." Today, he is 35-years-old, the father of two children, and said he continues to "suffer more from the hearing loss." He was later awarded The Purple Heart and is hoping the "courts will bring to light what was behind the injuries you cannot see and why he cannot hear well." He added:
"As far as affecting my daily life, my hearing is worse than getting shot just because I've moved on from my physical abilities in my left arm and stuff like that, you get used to that, but hearing, and especially it's going to grow progressively worse as I get older."
Josh Christian is one of the attorneys representing the many veterans across the country who wants justice. He said:
"It appears as though 3M knew through the in-house testing that their earplugs were not actually working on the level they said they were or needed to be working and so that's kind of what's brought about the litigation."
So how has 3M responded to the allegations? Well, the company issued a statement recently that said, "We deny this product was defectively designed and will vigorously defend against the allegations in these lawsuits through the legal process."
Sources:
Veterans file lawsuit against 3M for hearing loss, claim earplugs were 'defective'
Minnesota veterans blame 3M's 'defective' earplugs for hearing damage