Motel 6 Voluntarily Provided Guest Lists to ICE, Lawsuit Alleges
---
Washington Attorney General Bob Ferguson is suing Motel 6 for routinely supplying information about its guests to U.S. Immigration and Customs Enforcement (ICE).  The suit states that legal action will be pursued because the chain voluntarily provided "guest lists to agents of U.S. Immigration and Customs Enforcement" for at least two years.  Each time Motel 6 released a guest list, it included private information regarding every guest who visited.
The AG's office began a full investigation of the company after the actions of two locations in Arizona hit the media.  The released information led to the arrest of at least half a dozen individuals.  Motel 6 admitted that at least six Washington locations provided guest registry information to ICE agents since 2015 – Bellingham, North Everett, South Everett, South Seattle, SeaTac and South Tacoma.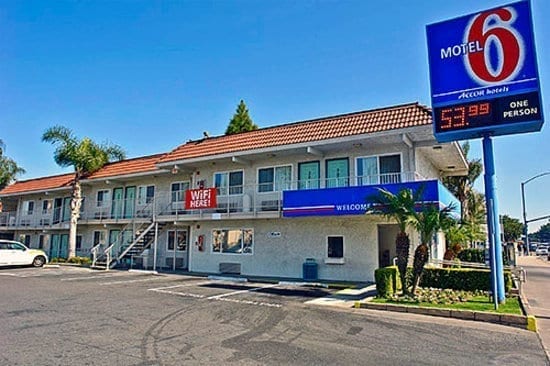 "After news reports in Arizona revealed Motel 6 staff was handing over guests' private information, Motel 6 implied this was a local problem," Ferguson said. "We have found that is not true.  Washingtonians have a right to privacy, and protection from discrimination.  I will hold Motel 6 accountable and uncover the whole story of their disturbing conduct."
The specific personal data released included full names, driver's license and license plate numbers, dates of birth, and room numbers.  The whole ordeal affected an estimate 9,100 guests.  It has been alleged that Motel 6 employees knew that federal agents used this information "to identify and single out guests based on national origin, including guests with Latino-sounding names," according to the filing. "The voluntary release of this information constitutes an unfair and deceptive business practice, and violates the [Washington] Consumer Protection Act," the Attorney General's office stated.
Motel 6's parent company, G6 Hospitality, LLC, shared the following comment: "In September, Motel 6 issued a directive to every one of our more than 1,400 locations, making it clear that they are prohibited from voluntarily providing daily guests lists to Immigration and Customs Enforcement (ICE).  Motel 6 takes this matter very seriously, and we have and will continue to fully cooperate with the Office of the State Attorney General."
The company's privacy policy specifically states that it is "committed to safeguarding the privacy of the personal information that we gather."  Releasing this personal information directly violates the Consumer Protection Act.  ICE indicated that it routinely gathers data from various sources, but does not normally release specifics regarding who they receive information from. ICE is not named as a defendant in the lawsuit.
Motel 6 has more than 1,200 locations across North America.  The company owns and operates 26 locations in Washington.  All six locations mentioned in the lawsuit are corporate-owned motels, rather than franchised-owned.  It is believed that the number of affected guests will only increase over the course of the continued investigation, and is likely to increase substantially.
The Attorney General's Office will look into whether the remaining twenty Motel 6 locations in Washington illegally provided information, as well as whether the same data was released in other locales.  The office is asking for civil penalties of up to $2,000 per violation.  The state is also asking for recovery of the costs of its investigation and associated fees.
Sources:
AG SUES MOTEL 6 FOR VIOLATING PRIVACY OF, DISCRIMINATING AGAINST THOUSANDS OF WASHINGTONIANS
Washington state attorney general sues Motel 6 for handing over customer data to immigration agents