Music publishers have filed a $250 million lawsuit against Twitter, alleging that the social media platform "breeds massive copyright infringement that harms music creators."
According to CNN, the lawsuit claims that, for years, Twitter has let users share copyrighted songs and content without a license.
The complaint further alleges that, since controversial Tesla founder Elon Musk took over Twitter, instances of copyright infringement have increased.
The National Music Publishers' Association—whose members include Universal, Sony, and Warner Music Group—claims that Twitter's purportedly lax attitude toward copyright infringement has unlawfully helped fuel the platform's growth.
Attorneys for the N.M.P.A. cited more than 1,700 songs whose copyright Twitter has allegedly violated, including hit songs like Mariah Carey's "All I Want for Christmas Is You," Mark Ronson's "Uptown Funk," and Outkast's "Hey Ya!"
"The availability of videos with music, including copies of Publishers' musical compositions, furthers Twitter's financial interests both because it drives user engagement, and thus advertising revenue, and because Twitter does not pay fees to license musical compositions," the lawsuit claims. "Providing free, unlicensed music gives the Twitter platform an unfair advantage over competing platforms, such as TikTok, Facebook, Instagram, YouTube, Snapchat and others."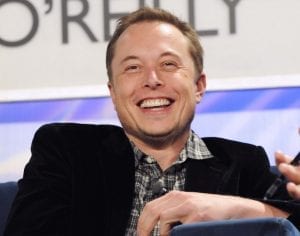 While the lawsuit concedes that Twitter does take some action over reported instances of infringement, it alleges that Twitter does not take adequate disciplinary measures.
"Users who repeatedly infringe copyrights do not face a realistic prospect of permanently losing access to their accounts on the Twitter platform," the lawsuit states. "Rather than terminating access to specific users brought to its attention as infringers, which would have stopped or limited their infringement and deterred others from infringing, Twitter has operated its platform to be a haven for infringing activity."
The National Music Publishers' Association states that Twitter's competitors all pay licensing fees to shareholders, which compensate music creators for the use of copyright-protected content.
While the lawsuit does not claim that Musk has actively encouraged copyright infringement, it suggests that some combination of Twitter's recent layoffs and Musk's personal views on copyright have created an environment in which it is easy for users to flout the law.
"Current copyright law in general goes absurdly far beyond protecting the original creator," Musk wrote in one tweet, which is referenced in the National Music Publishers' Association's complaint.
In another post, Musk criticized enforcement of the Digital Millennium Copyright Act.
"Overzealous DMCA is a plague on humanity," Musk wrote.
Musk's statements, attorneys say, "exert pressure on Twitter employees, including those in its trust and safety team, on issues relating to copyright and infringement."
Sources
Twitter hit with $250 million lawsuit from music publishers over alleged copyright infringement
Twitter Hit With $250M Lawsuit From Music Publishers Over "Massive Copyright Infringement" Claim