Women and girls continue to be trafficked in Nigeria. Officials attempt to combat the problem.
---
According to the recent data from National Agency for the Prohibition of Trafficking in Persons (NAPTIP), 1660 people have been rescued from trafficking. To further break down that number, 190 of them were Nigerians found in 13 different countries throughout the world. Some of these countries were the UAE, Libya, and Mali to name a few. And the NAPTIP continues to break up trafficking rings.
While it is great these people have been rescued from this horror and the NAPTIP continues to investigate, human trafficking remains a huge problem in the world, including Nigeria. Simply put, trafficking is considered modern-day slavery. It continues to bring in more and more money with each passing year with no signs of stopping. Traffickers abduct persons of all ages and ethnicities, but women and children are especially at risk.
People are used for exploitation or commercial gain in trafficking, which usually involves a sexual component. The underground industry brings in an annual profit of $150 billion dollars with $1 billion from forced economic exploitation and the other $99 billion from sexual exploitation. Many individuals are lured under the premise of a job opportunity, and they are lured by women to make the opportunity appear safer than what it is. These women, called madams, frequently run trafficking establishments and earn income from the victims they recruit.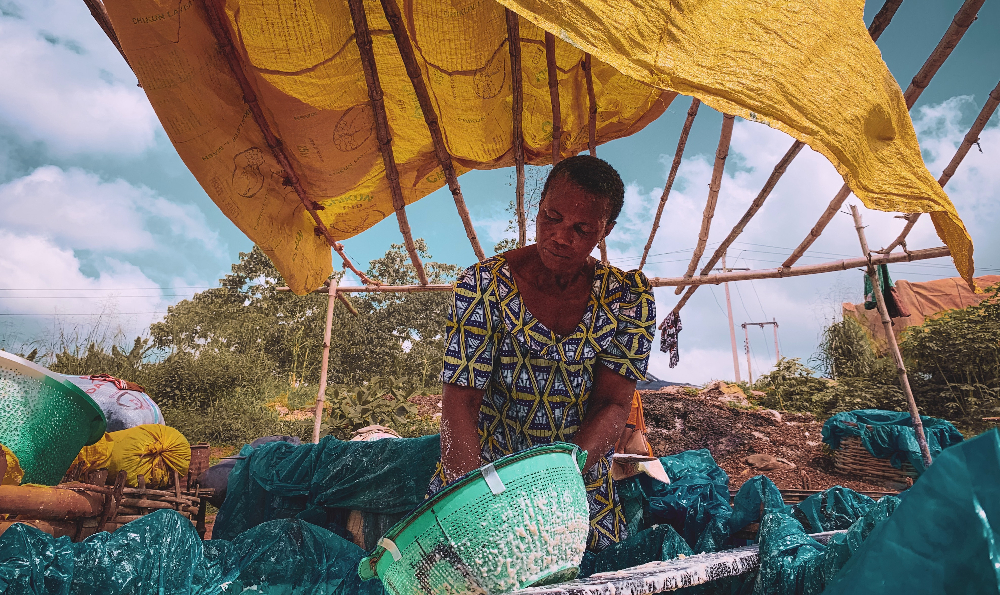 In Nigeria alone, trafficking is a huge problem. It ranks 32 out of 167 countries that have reports of slaves. Up to 61 percent of the human trafficking in Nigeria comes from perpetrators within the  country. The other 39 percent is due to cross-border trafficking. It is the third most commonly committed crime in Nigeria, only surpassed by drug trafficking and economic fraud.
One of the biggest risk factors for human trafficking is poverty and lacking economic opportunities. In 2019, Human Rights Watch interviewed ex-trafficking victims and found that most women and girls said they were trafficked by people they knew, "who prey on their desperation, making false promises of paid employment, professional training, and education."
Traffickers tend to prey on those most vulnerable and financially desperate. Once victims get in a compromising situation, they are forced to work for the traffickers, often until death.
To help combat this, the NAPTIP was created in Nigeria back in 2003 after the passing of the Trafficking in Persons Act the same year. The act was the result of a private member bill sponsored at the National Assembly by the Women Trafficking and Child Labour Eradication Foundation (WOTCLEF), a non-governmental organization and aims to stop hose who are trafficking women, children, or anyone who has fallen prey to a human trafficker. The act also focuses on helping rehabilitate those who are trafficked and victims of child labor, another problem still common in the world.
NAPTIP has done a lot of good since its creation over two decades ago. Over 10,000 cases of human trafficking have been looked into, with 500 people being prosecuted. There is still a long way to go and a lot more work to be done, but NAPTIP continues to be a force of good in the dangerous and terrifying world of human trafficking.
Sources:
NAPTIP rescues 1,660 trafficked persons, activist lauds agency
National Agency for Prohibition of Trafficking in Persons and other Related Matters
NIGERIA: HUMAN TRAFFICKING FACTSHEET
"You Pray for Death": Trafficking of Women and Girls in Nigeria