Spring Arbor of Wilmington recently agreed to settle a wrongful death lawsuit over a fatal 2020 incident between two residents.
---
An assisted living community in Wilmington, North Carolina recently agreed to settle a wrongful death lawsuit that was filed over claims that a resident was beaten to death by another resident. During the litigation process, Spring Arbor of Wilmington pushed back against the claims. The plaintiffs "sought more than $100,000, under a $1.6 billion pandemic relief package passed into law by state legislators early during the COVID-19 pandemic."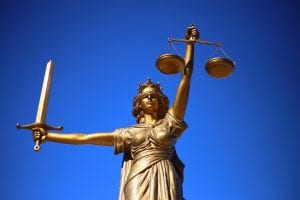 What happened, though? Who were the residents involved in the fatal incident? For starters, the wrongful death lawsuit was filed by the family of former resident Garland Garrett against "Glen Allen, VA-based HHHunt Property Management, the parent company of Spring Arbor of Wilmington, and former Spring Arbor Executive Director Angela Crowson." Why? Well, back on September 6, 2020, Garrett passed away after he was beaten in his sleep by another resident, Thomas Gunter. The two shared an adjoining bathroom. 
Garrett was 80-years-old at the time of his death and was the former North Carolina secretary of transportation. He was living with dementia at the time of his death and suffered several injuries from the beating, including spine and nose fractures. Immediately after the attack, he was rushed to the hospital and then eventually hospice care. He died six days after the horrific incident.
In response to Garrett's attack, his family was alarmed, and rightfully so. They accused the assisted living and memory care community of failing to protect Garrett from Gunter. Gunter was living with dementia, aphasia, and depression and the time of the attack and "had a history of violent behavior." In fact, the lawsuit listed "27 incidents of Gunter hitting or physically threatening community residents and staff members."
The suit further alleged that the defendant "violated state regulations by not discharging a person whose needs it could not meet and by endangering others in the community." On top of that, the suit claimed Spring Arbor "did not have safety measures in place to address dementia-associated behaviors."
Shortly following Garrett's death, the state Division of Health Service Regulation looked into the facility and ruled that it "did not supervise its residents, and it levied a fine" as a result. No criminal charges were filed against Gunter because of his mental state.
How did the defendant respond to the lawsuit when it was filed? Well, soon after it was filed, Spring Arbor Senior Living Regional Director Randy Jackson issued the following statement:
"Our hearts go out to the family members of Mr. Garrett. Families entrust Spring Arbor of Wilmington with the care and safety of their loved ones, and we take that responsibility very seriously. Since 1997, Spring Arbor of Wilmington has offered personalized care to our seniors. Our policies and privacy laws prohibit us from discussing any of our individual residents of their needs. We can, however, adamantly state that the accusation [attorney Joel Rhine of the Rhine Law Firm] has made about our care in our communities is untrue."
Sources:
Assisted living community settles wrongful death lawsuit after arguing immunity due to COVID
Division of Health Service Regulation Report on SPRING ARBOR OF WILMINGTON