Experts are finding a multitude of dangerous toxins in cocaine that may increase overdose death rates.
---
While cocaine use is up 47% since its lowest point in 2011, with 2.2% of people over the age of 12 reporting they have snorted or smoked it in the last year, according to the Centers for Disease Control and Prevention (CDC), analysts are warning that they're discovered new harmful contaminants mixed in with the drug causing leaky blood vessels, organ shutdown, and even death.  Cocaine and methamphetamine overdose fatalities in the United States have already tripled in the last five years, according to the CDC, and this may continue to increase given this newfound information.
Health and Human Services Secretary Alex Azar recently said the nation not only has to worry about opioid deaths, which have taken center stage, but those from these two illicit drugs, which have more or less taken a back seat.  He said, "We also face other emerging threats, like concerning trends in cocaine and methamphetamine overdoses."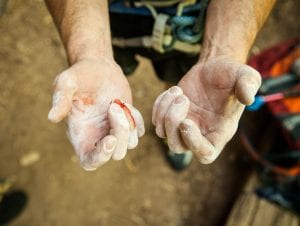 Cocaine mixed with fentanyl has been the primary concern, because it has reportedly been linked to the most deaths.  However, more obscure, toxic lab-made adulterants have been discovered that are infiltrating the illicit drug market, warn narcotics experts.
"The danger is that we may not see a hidden epidemic starting up until it is too late," Thom Browne of the Colombo Plan Secretariat, an intergovernmental Asia-Pacific organization, said. "We aren't testing for these cutting agents, and chronic health problems [they cause] by their nature only appear years later."
Browne presented his position as part of the new testing data earlier this year at an April overdose meeting in Atlanta, Georgia.  He believes that these other contaminants may be contributing – or may soon be contributing – to as many overdose deaths as fentanyl laced cocaine.  At the meeting, Browne presented lab findings to show how toxic cutting agents are being more widely distributed in the market, suggesting they are showing up in many different varieties, more forms than even before.
"Samples of heroin and cocaine tested from Vermont, Nevada, and Kentucky in 2016 and 2017 showed traces of additives linked to erratic heartbeats, reduced immune system response, and organ failures," Browne and drug testing consultant David Martin of JMJ Technologies reported.  Brown and his colleagues also discovered "signs of multiple toxic adulterants in North Carolina, Pennsylvania, and Texas," they said.
The United States Drug Enforcement Administration (DEA) has been issuing warnings regarding cocaine laced with levamisole, a veterinary drug for parasitic worms linked to severe infections, and phenacetin, a banned painkiller linked to cancer and kidney failure for the past decade.  Brown believes it's time to expand this to include the multitude of other toxins.
Michael Lynch, medical director of the Pittsburgh Poison Center, said, "Fentanyl is such an overriding concern right now, due to overdose deaths that looking for the long term signs of adulterants in cocaine that cause chronic illnesses will inevitably not loom as large a concern for understaffed and underbudgeted public health officials."
"You have to see the whole drug market moving toward synthetics," Brown said.  This has been the trend as multi-drug use has been on the rise.  He warns, "Your dealer doesn't really know what is in there.  Without more forensic drug testing, neither will we."
Sources:
Weird New Kinds Of Cocaine Could Start A "Hidden Epidemic" Of Health Threats