New York Attorney General Letitia James is suing two gravestone companies over allegations of fraud.
---
A lawsuit filed earlier this week claims almost 30 people in New York were cheated out of more than $50,000. According to New York Attorney General Letitia James, her office "filed a lawsuit against two cemetery monument companies for failing to provide grieving families with the tombstones and other burial monuments they purchased."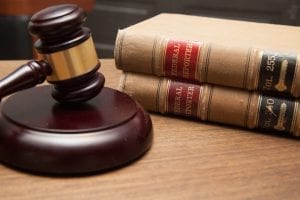 The suit was filed against Polanco Monuments and Heavenly Monuments. It alleges the two "companies and their owners engaged in a deceptive and fraudulent scheme in which they induced vulnerable New Yorkers, coping with the death of loved ones, to pay upfront fees for monuments and tombstones, but never provided the monuments." To make matters worse, the companies have refused to "issue refunds, failed to provide contracts in accordance with the law, falsely advertised their services, and conducted unsolicited offers to potential customers through mail and through home visits," according to state officials.
After conducting an investigation into the matter, the Office of the Attorney General (OAG) discovered that the companies "cheated 26 people from New York out of more than $50,000 in total and repeatedly refused requests for refunds for services that were paid for, but never rendered." As a result, the suit is seeking restitution for the residents cheated by the companies, as well as for "other consumers who were subject to the companies' illegal, unsolicited offers through mail or home visits."
As part of the fraudulent scheme, owners Ramon Polanco and Juan Polanco "sold burial monuments that were never provided and illegally advertised and solicited business." They frequently sent flyers and brochures to funeral homes and even conducted unsolicited home visits and used tactics to "lure consumers into paying upfront fees for cemetery monuments that they never intended on providing." When customers reached out to check on the status of their purchase, "they were repeatedly stalled with excuses and often, their calls went unanswered." The suit further notes that when the same customers "showed up in person to inquire about their purchase status, they learned that the businesses had abruptly closed without any prior notice."
When discussing the matter, James said:
"During the darkest time in their lives, families shouldn't have to deal with the additional burden of being preyed upon and cheated by companies that are supposed to help them…Polanco and Heavenly Monuments shamelessly stole thousands from grieving New Yorkers who were simply trying to give family members and loved ones the respect they deserve. On my watch, we will never allow deceptive practices of any kind and we will not hesitate to hold bad actors accountable to the fullest of the law."
The lawsuit seeks to bar Polanco and Heavenly Monuments from "engaging in further alleged deceptive and fraudulent behavior." Additionally, the OAG is requesting a "financial accounting of each consumer's transactions to determine whether any other individuals were similarly injured."
Sources:
Gravestone businesses in Bronx, Long Island cheated grieving families out of $50K, says AG lawsuit
Attorney General Letitia James Sues Cemetery Monument Companies Accused Of Scamming Dozens Of New Yorkers