The Newberg School Board was recently sued over claims it violated the public meetings law.
---
School boards have been in the news a lot lately as angry and fed-up parents and town residents have been showing up in droves to have their voices heard. From disagreements over CRT and COVID rules to the way boards have been operating, residents have a lot on their minds and haven't been holding back. For example, on October 22, a group of Newberg residents in Oregon filed a lawsuit against the Newberg School Board over claims the board violated the public meetings law "when it hired Canby attorney Tyler Smith in August."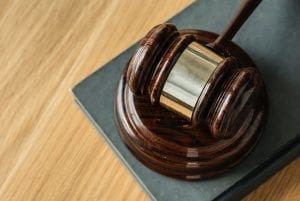 The suit was filed in Yamhill County Circuit Court and is seeking declaratory and injunctive relief. The defendants include the Newberg School District and "each board member in the voting majority: Shannon, Dave Brown, Trevor DeHart, and Renee Powell."
According to the suit, Smith was hired "outside the confines of a planned executive session," which means the "public wasn't given the legally required notice of the unscheduled public session to hire him." The suit states:
"On information and belief, at some time prior to Aug. 24…defendants Brian Shannon, David Brown, Renee Powell, and Trevor DeHart met and/or conferred outside of a public meeting to discuss and agree to retain attorney Tyler Smith as supplemental legal counsel to the board of directors…On or about Aug. 18…defendant Newberg School District 29J published an agenda for its upcoming Aug. 24, 2021, board of directors special meeting and executive session 'to consult with counsel concerning the legal rights and duties of a public body with regard to current litigation or litigation likely to be filed.' The agenda failed to include notice that the board of directors intended to vote to retain Tyler Smith as supplemental legal counsel or that board members had already consulted to hire Tyler Smith prior to the Aug. 24…meeting."
The suit also notes that emails were sent back and forth between board members that detailed how "Shannon notified district Superintendent Joe Morelock that he intended to make a motion to hire Smith at that night's meeting." In the emails, "Morelock warned against it, raising concerns that such a move would violate public meetings law," according to the suit.
Despite the warning, Shannon and the majority of the board moved forward with the decision and invited Smith "to the meeting with a private Zoom link and made the motion to hire him despite protestations from the board minority of Brandy Penner, Rebecca Piros, and Ines Peña, who also expressed legal concerns." The suit further alleges:
"All defendants' conduct violated the Oregon Public Meetings Law through one or more of the following: In failing to provide notice of the board's intent to vote to retain attorney Tyler Smith on its published agenda for its Aug. 24, 2021, meeting; In willfully voting to retain Tyler Smith at the Aug. 24, 2021, board of director's executive session; In willfully meeting and/or discussing before the Aug. 24, 2021, executive session whereby the quorum decided to retain Tyler Smith as supplemental legal counsel for the board; and…In failing to permit public access to provide comment at the Aug. 24, 2021, executive session meeting prior to the board of director's vote to retain Tyler Smith as supplemental legal counsel."
It continues:
"Plaintiffs are further entitled to an order demanding that all fees and costs paid to Tyler Smith as a result of the aforementioned vote be repaid to the Newberg School District 29J by defendants Brian Shannon, David Brown, Renee Powell and Trevor DeHart…Pursuant to (state statute), plaintiffs are entitled to a judgment against all defendants awarding plaintiffs their reasonable attorneys' fees and costs incurred in pursuing this matter."
Sources:
Lawsuit: Newberg school board violated public meetings law
School board may have defied state law in hiring outside counsel