The EEOC recently hit NICE Systems, Inc. with a lawsuit involving pregnancy discrimination allegations.
---
NICE Systems, Inc. recently came under fire in a lawsuit over pregnancy discrimination allegations. NICE Systems, Inc. is a software company that provides "software for customer experience, regulatory compliance, and financial crime prevention." The suit, which was filed by the U.S. Equal Employment Opportunity Commission (EEOC), argues the company violated the Pregnancy Discrimination Act and Title VII of the Civil Rights Act by "by paying an employee less, retaliating against her, and forcing her to resign because of her pregnancy."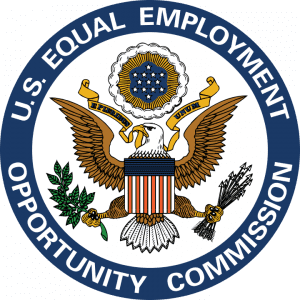 According to the lawsuit, the former employee notified her supervisor that she was expecting, and shortly after he "stopped assigning her sales leads and denied her commission payments." When she filed complaints with her HR department, the company allegedly retaliated against her and "asked her to stop being so emotional." To make matters worse, when she returned from her maternity leave, "her lucrative sales territory was taken away from her and she was reassigned a new sales territory with little-to-no existing clients for her sales product." Further complaints from her were ignored, and eventually, she was forced to resign.
All of the alleged actions against the plaintiff violated the Pregnancy Discrimination Act and Title VII of the Civil Rights Act. Before filing the suit, the EEOC first attempted to reach a pre-litigation settlement. Those efforts failed, and not, as part of the suit, the agency is seeking "back pay and compensatory and punitive damages for the employee, as well as appropriate injunctive relief to prevent any further discriminatory practices." When commenting on the suit, Robert E. Weisberg, regional attorney for the EEOC's Miami District Office said:
"Becoming pregnant should not derail a woman's career. Although maternity leave is a comparatively small amount of time in a woman's overall career span, many companies still take a short-sighted approach, failing to value the contributions women bring to the workplace."
Bradley Anderson, acting district director of the EEOC's Miami's District Office, also chimed in and said:
"In corporate offices, we often see that the discrimination is more subtle—but just as damaging—to a woman's career. The EEOC will continue to fight on behalf of pregnant employees so that women can make decisions about having children without fear of negative consequences at work."
The EEOC is a federal agency charged with helping advance opportunity in America's workplace "by enforcing federal laws prohibiting employment discrimination." From pregnancy discrimination to employment, gender, racial age discrimination, and more, the EEOC helps employees across the country get the justice they deserve. Learn more about the agency here.
Sources: 
EEOC Sues Nice Systems, Inc., for Pregnancy Discrimination, Retaliation, and Constructive Discharge
Federal agency accuses tech firm of pregnancy discrimination involving South Florida woman