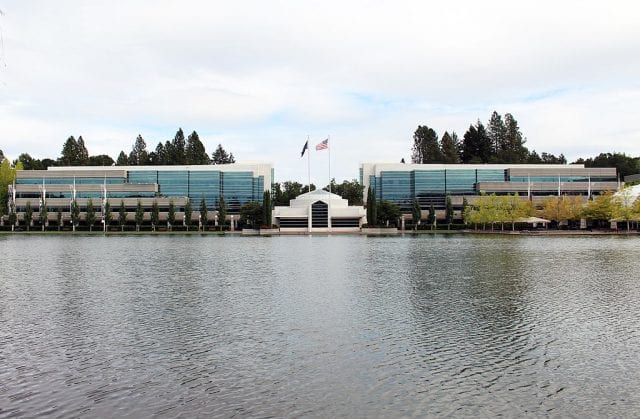 Nike was just hit by a gender discrimination lawsuit alleging the company violated "state and federal equal-pay laws and fostered a work environment that allowed sexual harassment." The suit was filed in Portland, Oregon in federal court on behalf of four former Nike employees, all of them women, who claim they were paid less than their male counterparts and argue that their managers allowed the harassment against them.
The suit comes on the heels of "complaints about alleged pay disparities and bad managers" that were made public earlier this year. In response to those complaints, the sporting company has already ousted "Nike in 11 executives in connection with the accusations of inappropriate behavior."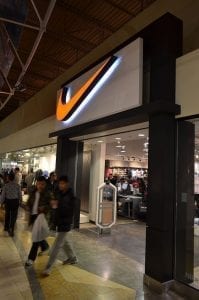 The four women in the suit are represented by attorney Laura Salerno Owens. When describing her client's experiences, she said that Nike "continues to have a good-old-boys culture in which women enter the company with lower pay, and receive smaller raises and bonuses." She added, "I think Nike wants to say that 'Just a couple people were responsible for the problem and we've gotten rid of them.' But we know that's certainly not the case."
Just what kind of discrimination did the women face, though? For starters, plaintiff Kelly Cahill, who worked for Nike for four years as a brand marketing director, claimed in the suit that she was "paid $20,000 a year less in 2017 than a male co-worker doing much the same job." In response to the pay disparity, she filed four different complaints against her boss, who happened to be "one of the 11 executives who left the company last spring." However, regarding her complaint about the pay issue, the suit alleges Nike's human resources department did nothing to remedy the situation. As a result, Cahill "quit and went to work for Adidas."
Another plaintiff, Sara Johnston, alleges in the suit that a "male co-worker made sexual advances and retaliated when she rejected his propositions." She filed a complaint with her boss in 2016. Instead of action being taken against the male co-worker who made sexual advances on her, one of the directors told her that "Nike has a culture that revolves around alcohol, and that she should let the incidents go."
However, Johnston couldn't let the incidents go, especially after she allegedly learned that the "same co-worker was propositioning other women and had groped another." The situation continued to escalate, so she filed a complaint with the human resources department, but it allegedly took no action. Instead, the "male co-worker was promoted to a position where he would work more closely with Johnston," so Johnston quit.
Other plaintiffs in the case include Samantha Phillips and Tracee Cheng. Together, all four women are "seeking unspecified monetary damages and a court order requiring Nike to pay its employees fairly without regard to gender."
So far, Nike has declined to comment on the pending litigation.
Sources:
Nike hit with gender discrimination lawsuit
Nike is hit with lawsuit by former employees who say they faced gender discrimination
Join the Discussion