Norfolk State University was recently named in a lawsuit filed by a former employee over wrongful termination and age discrimination allegations.
---
Mona Adkins-Easley the interim director of human resources for the city of Richmond, recently filed a lawsuit against Norfolk State University (NSU) over allegations of age and sex-based discrimination. The suit was filed back on November 12 in U.S. District Court for the Eastern District of Virginia. Adkins-Easley used to work as an associate vice president for human resources at NSU. 
Adkins-Easley began her job with the city of Richmond back in October 2019 after she claims Norfolk State "failed to renew her contract, forcing her to retire early." The suit argues the school violated discrimination laws in doing so. According to the suit, the university "violated Title VII of the Civil Rights Act of 1964, which prohibits employment discrimination based on race, color, religion, sex, and national origin." Additionally, Adkins-Easley alleges that "Norfolk State violated the Age Discrimination in Employment Act of 1967, which protects applicants and employees who are 40 or older from age-based discrimination."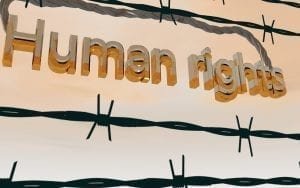 What happened, exactly? Well, according to the suit, Adkins-Easley stepped into the role of associate vice president for human resources back on September 3, 2014, after working for the school for eight months. During the time, she "performed her job according to the legitimate work expectations of the University and according to her job description." Then, in 2017 she took FMLA from February 1 to March 31 to recover from cancer surgery.
According to the suit, she received an email during her leave from a "younger male employee who worked under her named Sylvester Watkins." In that email, Watkins said he was "resigning to take another state position…and made it clear to Ms. Adkins-Easley that he was unhappy that she did not place him in charge of the Human Resources Office while she was on leave."
On January 13, 2018, Adkins-Easley took another leave to recover from a car accident. When she returned around February 15, she discovered "she had been removed from her position on the Executive Cabinet, a university leadership group." On top of that, "her title was changed to human resources director and she was given three choices, including quit, retire, or accept a position for lower pay," according to the suit.
Then, on March 28, 2018, then-Interim President Melvin Stith Sr. sent her a letter stating her employment would end on September 30, 2018. As a result, the suit argues, "Ms. Adkins-Easley was given no credible explanation as to why her contract was not being renewed despite efforts made to obtain this information." Additionally, she was also "the only cabinet member of non-vice president level removed from the Executive Cabinet while male, non-vice president cabinet members kept their jobs."
To add insult to injury, it turns out she was replaced by Watkins. When she found that out, she said Watkins was "unqualified for the position and had campaigned to undermine her to get the job." 
As a result of the treatment, Adkins-Easley filed a complaint with the Equal Employment Opportunity Commission on May 28, 2018. On August 22, 2020, she received a notice of right to sue. In the complaint, she noted that if the university "planned to terminate her contract, school officials had to abide by the school's administrative and professional faculty handbook and consult the appropriate vice president, dean or department head." It further states:
"It is not clear that (Norfolk State) followed this process since it is equally unclear that Dr. Leroy Hamilton, former Vice President, was consulted on this decision."
At the moment, Adkins-Easley is requesting a jury trial. If the court sides with her, she will seek "back pay, front pay or lost salary and benefits and pay differential since September 2018."
Sources:
Ex-Norfolk State University human resources director files discrimination lawsuit, 4 years after previous HR director sued