Officer was released after he search a hotel room and did not find a kidnapped girl.
---
Officer Richardson Wolfe, of Forest Hill, Texas, was placed on indefinite suspension after he searched the hotel room where a kidnapped 8-year-old Forth Worth girl was being held captive and failed to find her.  The girl was later brought to safety.  Forest Hills Police Chief Dan Dennis confirmed that Wolfe was let go.
Wolfe had responded to an emergency call at WoodSprings Suites hotel just after midnight on May 19.  An hour prior, an Amber Alert had been sent out for the kidnapping of the girl, who was captured by a man later identified as Michael Webb.  Webb dragged her into his car, and when her mother jumped in to try to fight him off, he threw her out and drove off, according to police.  The women then contacted authorities.
A person at WoodSprings Suites recognized Webb from the Amber Alert and notified a desk clerk, who called police.  Wolfe allegedly knocked on Webb's hotel room door first, noting the occupant was "less than cooperative" but eventually let him inside.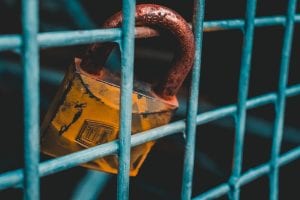 "Upon entry into the room, the officers made visual inspection of the areas of the room that appeared to be large enough to conceal the missing child," said police. "They did not locate any other occupants inside the room.  With no one located and no other information available, the officers cleared the scene."  But Forest Hill police "received another tip, and two hours later, at about 2am, more officers returned to Webb's hotel room.  About six minutes later, Fort Worth police officers arrived too…The child was located with Michael Webb a short time later."
The tip that led to the rescue of the little girl came in from Jeff King, a local pastor who was friends with the girl's parents.  King had asked a detective if there was anything he could do to help find the missing girl and bring her back to her family, and the detective told him to check apartment complexes, parks, hotels in the area.
"We had been checking parks all night and [WoodSprings Suites] was the second hotel we checked," King said. "I feel like God allowed me to be a tool."
Meanwhile, Webb, 51, was charged with aggravated kidnapping and six counts of sexual assault of a child.  He was expected to plead guilty but changed his mind at the eleventh hour and rescinded.  He appeared somewhat detached in court, according to federal criminal defense attorney, Benson Varghese, who said of the court appearance in which the defendant changed his mind, "He did not appear to be upset, angry or otherwise emotional."
Webb was charged with federal kidnapping rather than an in-state crime because authorities said he used Google maps on his cellphone to get to the hotel.  He faces 20 years to life in prison if convicted.
"We are determined to hold the defendant accountable for his alleged crime. If he wants a trial — which is his right — we are prepared to prove the facts before a jury," said U.S. Attorney Erin Nealy Cox. "We'll do whatever it takes to bring this man to justice."
Sources:
Police officer fired after failing to locate kidnapped girl, 8, in room he searched
Forest Hill Chief Fires Officer Who Did Not Locate Kidnapped Girl
Michael Webb indicted in kidnapping of 8-year-old girl in Fort Worth