While Norfolk Southern has already offered to pay for clean-up in and around East Palestine, the Ohio Attorney General's lawsuit seeks to hold the company true to its promise.
---
Ohio has filed a federal lawsuit against Norfolk Southern, claiming that the company's negligent practices caused a widely-publicized derailment and toxic chemical spill.
According to CNN, Ohio Attorney General Dave Yost alleges that Norfolk Southern violated state, federal, and Ohio common laws.
In his 58-count complaint, Yost also said that the railway company violated provisions of the Ohio Comprehensive Environmental Response, Compensation, and Liability Act, or CERCLA.
"This derailment was entirely avoidable," Yost said at a press conference announcing the lawsuit. "I'm concerned that Norfolk Southern may be putting profits for their own company above the health and safety of the cities and communities they operate in."
Yost observed that the Norfolk Southern derailment outside East Palestine, Ohio, "caused the release of over 1 million gallons of hazardous chemicals and it endangered both the health and area residents [sic] of Ohio's natural resources."
CNN reports that, shortly after the derailment, Norfolk Southern used vinyl chloride to prevent a potentially catastrophic chemical explosion.
However, the vinyl chloride deployment may have adversely impacted the local ecosystem.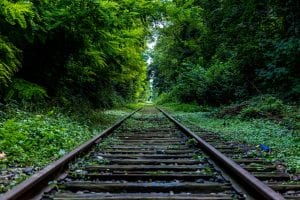 Alan Shaw, the C.E.O. of Norfolk Southern, recently told the U.S. Senate that the company is committed to helping East Palestine residents.
"I am determined to make this right. Norfolk Southern will clean the site safely, thoroughly, and with urgency," Shaw said. "You have my personal commitment. Norfolk Southern will get the job done and help East Palestine thrive."
Earlier this week, Norfolk Southern similarly stressed that it is making progress cleaning the derailment site.
"We are also listening closely to concerns from the community about whether there could be long-term impacts from the derailment," Norfolk Southern spokesman Connor Spielmaker said in a statement. "This week, we met with Ohio Attorney General Dave Yost to discuss three additional programs we plan to develop in conjunction with his office and other community leaders and stakeholders."
Yost, however, said that he filed his lawsuit to ensure that Norfolk Southern is kept accountable to its promises.
The lawsuit, writes CNN, seeks repayment of costs "including present and future costs incurred by the state in responding to the emergency, providing public services and preventing future harm to the environment and public health, restoring natural resources and abating the nuisance."
Yost has also asked the court to prohibit Norfolk Southern from disposing of additional chemical waste at the site of the derailment.
The lawsuit, if successful, could also compel the company "to conduct future monitoring of soil and groundwater at the derailment location, the surrounding areas and beyond."
Sources
Ohio files federal lawsuit against Norfolk Southern over East Palestine derailment, state's attorney general says