Attorneys say police should've tried to de-escalate–instead, they chased, shot and killed a clearly disturbed young man.
---
The family of an Oklahoma teen shot and killed by Edmond police last month are filing a civil rights lawsuit against the city.
According to KOCO News 5, Isaiah Lewis was killed on April 29th, after police responded to a call alleging that someone was running naked through an Edmond neighborhood. Officers say they found the 17-year old unclothed—as law enforcement approached, he tried to run, bounding over fences and breaking into a home.
Cops pursued the African-American teenager into the residence. A fight purportedly broke out, during which Lewis was shot by an officer.
He was taken to OU Medical Center but died shortly afterward.
Lewis's girlfriend, writes KOCO News 5, told police that Isaiah was intoxicated on some sort of substance when he stripped naked. She also claimed that he'd assaulted her and needed assistance.
Civil rights attorney Andrew Stroth, who's representing Lewis's family, said the lawsuit isn't premature, even though an investigation into the teenager's death is still ongoing.
"The polices, practices, and customs of the Edmond Police Department caused the death of Isaiah Lewis," Stroth said, arguing that an impaired, naked minor shouldn't have posed an incredible threat to officers.
"The officers knew Isaiah was in crisis, the officers knew he was unarmed and was naked, he could not be grabbing for the [sic] weapon," Stroth said.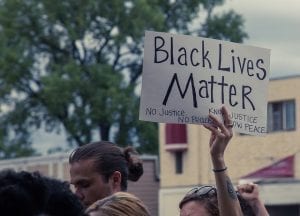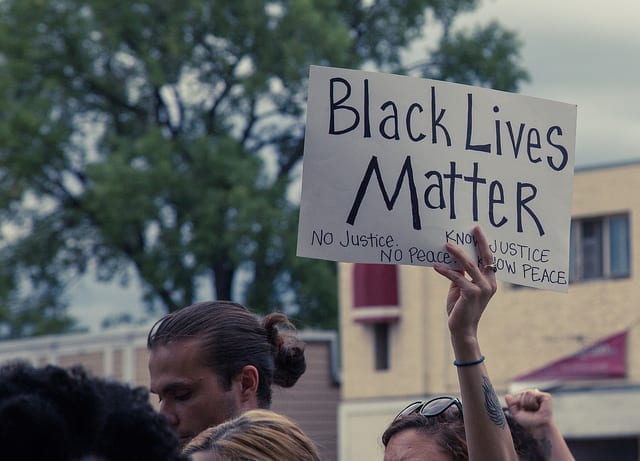 Days after the shooting, Edmond residents gathered under the Black Lives Matter banner to protest Lewis's death.
"We want this to stop happening, and we're pushing for transparency, answers," said Black Lives Matter-Oklahoma leader Rev. T. Sheri Dickerson.
Dickerson told KOCO News 5 that she understands why law enforcement were called in to find and control Lewis—but not why officers were so quick to resort to violent, lethal force.
"The fact that a 17-year old man who was in some sort of impaired state—why weren't officers able to figure out how to subdue [sic]?" Dickerson asked.
Police, adds News 9, maintain that Lewis was under the influence of drugs and had "injured" two officers in a scuffle. But Stroth argues their response should've been different—with Lewis clearly intoxicated or otherwise disturbed, it would've been better to try de-escalating.
"[They] failed to dispatch officers with crisis intervention training, failed to dispatch officers that were trained to deal with mental health situations," Stroth said.
The lawsuit says that, immediately after the shooting, officers dragged Lewis out onto the home's front porch, "denying him emergency treatment and simply yelling at him to breath that [sic] he would be fine."
Stroth says News 9, blames the city's management structure for Lewis's death.
"The mayor of the city of Edmond bears responsibility, the city manager bears responsibility, the police chief bears responsibility," Stroth said.
Sources
Family Of Teen Killed In Edmond Officer-Involved Shooting Files Federal Civil Lawsuit
Family of teen shot, killed by police files federal civil rights lawsuit against Edmond
Parents of teen shot by Edmond police file lawsuit against city, officers