Opioid distributors, including the "big three" in the U.S., Cardinal Health, McKesson, and AmerisourceBergen, will be held accountable for the crisis, too.
---
Understanding the opioid crisis means getting familiar with the giant companies responsible for manufacturing and distributing them.  First, there's the Sacklers, the family that controls Purdue Pharma, the maker of OxyContin. Then there are the physicians who ran pill mills, and the pharmacists who dished out orders by the thousands.  And, finally, there are the distributors, the companies that act as middlemen hauling medications of all kinds from warehouses, hospitals, clinics, and drug stores.
The "big three" when it comes to opioids distributors in the U.S. are Cardinal Health, McKesson, and AmerisourceBergen, which are among the fifteen largest American companies by revenue. Together, they distribute more than 90 percent of the nation's drug and medical supplies.
New civil suits from the attorneys general in New York, Vermont and Washington State accuse distributors of coming up with systems to avoid stifling run-ins with industry regulators.  They allege that the companies warned many pharmacies at risk of being reported to the Drug Enforcement Administration (DEA) prior to them undergoing regulatory investigations and helped others to increase and circumvent limits on how many opioids they were allowed to buy.  They may have even given advance notice on the rare occasions they actually performed their own mandatory audits.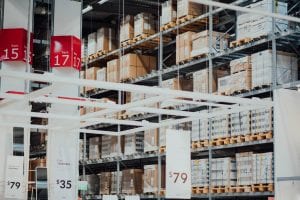 "Three-fourths of prescriptions at a Queens pharmacy supplied by Amerisource were written by doctors who were later indicted or convicted," the New York filing said. "For more than five years, Cardinal shipped to a pharmacy with the highest oxycodone volume in Suffolk County, N.Y., despite continually flagging its orders as suspicious.  McKesson kept shipping to two pharmacies six years after learning that they had been filling prescriptions from doctors who were likely engaging in crimes.  The shipments stopped only last year, after the doctors were indicted."
"How do the CEOs of these companies sleep at night?" Bob Ferguson, Washington's attorney general, asked recently.
The United States attorney's office for the Southern District of New York and the DEA are now working together to form a conclusion in an investigation that appears likely to result in the first criminal case involving a major opioid distributor, Rochester Drug Cooperative.  Rochester Drug is one of the ten largest and the federal investigation began with an examination of possible crimes committed by the company, including "wire and mail fraud and various drug violations," according to documents related to the case.
The state lawsuits also present evidence that the government has not effectively overseen distributors.  For the first decade of the crisis, the three largest companies did not even have meaningful programs to monitor suspicious orders.
"We reject the state's suggestion that our employees circumvented safeguards to increase sales," Kristin Chasen, a spokesperson for McKesson, said, while Cardinal responded, the company had "developed and implemented a constantly adaptive and rigorous system to combat controlled substance diversion."
Amerisource defers blame to the DEA., which it said, "receives data on all orders shipped and notifications of suspicious ones," adding in a statement, "It defies common sense for distributors such as AmerisourceBergen to be singled out."
Before 2007, only two of Cardinal's roughly 40,000 employees were dedicated to addressing the problem, according to court documents. One McKesson compliance officer complained that asking for resources was like "asking for a Ferrari," according to New York's lawsuit.  More litigation followed and Cardinal paid a total of $64 million in settlements with the Justice Department in 2012, 2016 and 2017.
"The companies created order volume thresholds for different drugs that would trigger reporting to the DEA, but some were so lofty that they resulted in relatively few such reports," the complaints said.
"The DEA s not the TSA, which is responsible for looking at every passenger going through and screening out those who are threats," said Paul T. Farrell, a lawyer who represents municipalities in lawsuits against drugmakers.  One thing is clear, however, all those potentially responsible are now being put under a microscope and will need to answer for any misdeeds.
Sources:
The Giants at the Heart of the Opioid Crisis
Drug Distributors' Role In Opioid Crisis Has Flown Under Radar, But A Reckoning Could Be Fast Approaching