Advocates for children in Oregon's foster care system filed a lawsuit alleging issues related to lack of sufficient resources.
---
Advocates sued Oregon's governor and other top officials in federal court this month alleging children in the state's foster care program were being "denied proper care by a system that has long been overwhelmed, under-resourced, and ineffective."
The 77-page lawsuit was filed in U.S. District Court in Eugene on behalf of ten people in Oregon's foster care system by two child advocacy agencies – Disability Rights Oregon and A Better Childhood – and the nationally known law firm Davis Wright Tremaine.  The plaintiffs are seeking class action status.
"The state has simply failed to address the overwhelming needs of its most vulnerable children and the situation is only getting worse," Marcia Robinson Lowry, executive director of A Better Childhood.  The group said that the lawsuit "was the first to represent specific populations in foster care, such as disabled children or gay and lesbian youth, in a single class action lawsuit."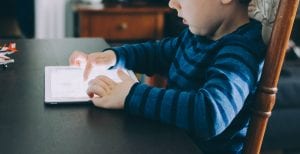 Oregon Governor Kate Brown responded to the filing that the safety of Oregon's children was her highest priority."  Like many states, Oregon is facing a foster care crisis.  DHS has many efforts under way to address long-standing issues and to stabilize the system, including recruiting case workers and foster families, reassessing placements for the highest-needs kids, and changing its organizational culture," Brown said.
The director of Oregon's Department of Human Services, Fariborz Pakseresht, said the agency was "already working toward improving the foster care system." Pakseresht added, "DHS shares the same vision of a foster care system where all children are safe, have the customized supports they need to heal, and are cared for in stable, loving families where they thrive."
Among the complaints the groups have is that case workers are often "overburdened, children were frequently moved and often separated from siblings," according to documents. As a real-life example, the filing uses the experiences of specific foster children, including a 9-year-old girl who was sent to a residential treatment facility in Montana where she "was secluded, held and injected with medications to calm her down from tantrums," according to the paperwork.  The filing also highlights the story of a transgender boy was sent to a residential facility for girls and an infant boy was mistakenly administered his older brother's medication for a congenital heart defect, resulting in a hospital stay.
The lawsuit alleges the state is "violating foster kids' civil rights, including federal laws that safeguard the rights of children in state custody."  It also contends Oregon's agency is "failing to protect the rights of foster kids with disabilities, who are LGBTQ, or those 14 and older who are poised to age out of the system."
"The system is so overwhelmed, under-resourced and ineffective that older children and children with even relatively mild behavior problems are not often placed by DHS in family homes with necessary supports and services," the filing states.  "Instead, DHS places these children in inappropriate institutions, ships them out of state where they are placed in costly and questionable for-profit congregate programs that do not address their needs or largely abandons them, so they wind up in homeless shelters or on the streets."
Sources:
Oregon sued over 'overwhelmed' and 'ineffective' foster care system
Rights groups take Oregon officials to court over foster care