Kids II is recalling all of its infant rocking sleepers after receiving reports that five infants have died in the sleepers.
---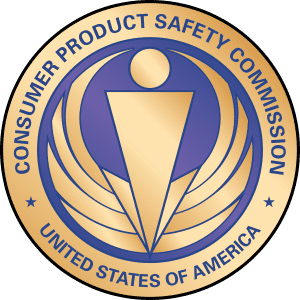 Parents want the best for their children, including a safe place to sleep. One place parents shouldn't place their infants, however, is one of the rocking sleepers that was recently recalled. According to the U.S. Consumer Product Safety Commission (CPSC), Kids II recently recalled "all of its rocking sleepers after five infant deaths." The popular sleepers were sold at major retailers, including Target, Walmart, and Toys 'R' Us.
The affected products were manufactured between March 2012 and April 2019 and include the "Bedtime Rocking Sleeper, the Ingenuity Moonlight Rocking Sleeper, and the Bright Starts Playtime." According to the recall notice, "five infant deaths have occurred in the sleepers after children, while unrestrained, rolled from their back to their stomachs or under other circumstances."
For now, parents and other caregivers are urged not to use the Kids II sleepers. If you or someone you know have purchased the sleeper, contact Kids II at 866-869-7954 for a refund or voucher.
Sources:
Kids II recalls 694,000 Rocking Sleepers following five infant fatalities
Kids II Recalls All Rocking Sleepers Due to Reports of Deaths