A controversial safety rule on silica exposure is being delayed by the Department of Labor, despite the fact that the Occupational Safety and Health Administration (OSHA) "lowered the permissible exposure limit to silica dust for construction workers" last year. The new rule, scheduled to go into effect on June 23, is now being delayed for three more months because OSHA has determined that "additional guidance is necessary due to the unique nature of the requirements in the construction standard."
---
A controversial safety rule on silica exposure is being delayed by the Department of Labor, despite the fact that the Occupational Safety and Health Administration (OSHA) "lowered the permissible exposure limit to silica dust for construction workers" last year. The new rule, scheduled to go into effect on June 23, is now being delayed for three more months because OSHA has determined that "additional guidance is necessary due to the unique nature of the requirements in the construction standard."
This isn't exactly new, though. After all, this new silica rule has been delayed before. Back in 2011, during the Obama administration, OSHA proposed similar changes, but the "White House kept the rule in review for more than two years." However, it took almost five years for the Obama administration to agree to "cut the maximum silica exposure level in half to 50 micrograms per cubic meter of air."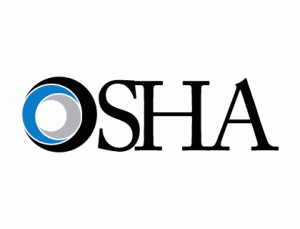 But what spurred this new rule in the first place? It's simple. According to OSHA, large amounts of "exposure to silica dust is believed to cause lung cancer, kidney disease, and chronic obstructive pulmonary disease." Because of the alarming risks to construction workers and anyone else working around silica dust, labor and public health groups are understandably upset over the latest delay. As AFL-CIO President Richard Trumka said in a statement:
"The labor movement has fought for decades to win this lifesaving rule, and any further delay is unacceptable. The longer the Trump administration delays, the more workers will suffer and die."
According to public health advocates, "the silica rule hasn't been updated since the 1970s," though business groups aren't all too upset over the most recent delay. According to business groups, the new OSHA rule on silica exposure will "cost too much for the industry to comply with." But what kind of message does that send to workers who put themselves at risk of lung cancer, kidney disease, and other ailments just so the industry can save a buck? It'll be interesting to see how this issue plays out down the road.
Sources:
OSHA delays Obama-era safety rule on silica
OSHA Delays Obama Silica Safety Standard for Construction Industry