Just Wing It, a Pennsylvania eatery, was recently ordered to settle a discrimination lawsuit for $40,000.
---
Just Wing It, an Annville, Pennsylvania restaurant, was recently ordered to pay $40,000 to settle a discrimination lawsuit filed by a black Lebanon Valley College student. In his suit, Ricky Lee Bugg, Jr. alleged he was a victim of racial discrimination when he visited the restaurant back in January 2017.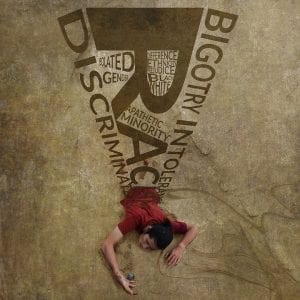 The suit was filed in 2018 and claims that when Bugg visited Just Wing It in 2017, he was the "target of racial slurs and was refused service." According to Bugg, when he attempted to order wings from the eatery, the owner allegedly told him, "I don't need your (racial slur) money." Bugg then demanded his money back so he could leave, but the owner allegedly replied, "Get out (racial slur). Trump's president now. I can say what I want."
From there, Bugg admits he "flipped a table at the restaurant out of frustration and was returning to Just Wing It with some friends when he saw police had arrived." According to the lawsuit, "the eatery owner stood at a window and kept giving him the finger as she gave a statement to police."
When questioned about the incident shortly after it happened, the eatery owner, Nikki Meyer, said, "This was not a racial incident, this is not a racist restaurant." She added that "Bugg and his friend asked for a pitcher of beer but were denied because it appeared they had been drinking." She added that "Bugg was the first to use a racial slur after an argument about politics with Christopher Behney, a friend who was helping her out" and noted that "Behney merely repeated the slur back to Bugg." From there, Bugg was asked to leave when he "smashed a ketchup bottle on the floor" and tossed chairs. In a news conference, Behney said, "I am very sorry for things that have happened. I would never have called anyone the 'N' word."
Days later, a march took place throughout Annville to protest the incident. Many of the demonstrators chanted, "Love, not hate" as they marched through the streets.
The latest order for the eatery to pay $40,000 to settle the suit was handed down by U.S. Middle District Judge Jennifer P. Wilson. According to her ruling, the "eatery failed to defend itself against Bugg's suit. She wrote:
"In this case, given Just Wing It's failure to respond to the claims made by Bugg and the evidence in the record, it is highly unlikely that there is a meritorious defense to the racist comments made by Behney to Bugg. Behney's racist verbal assault on Bugg was done intentionally and purposefully, with racially discriminatory animus, for the purpose of denying equal treatment on the basis of race…Behney's racial slurs destroyed a young man's sense of acceptance and well-being…Bugg's wound will not be healed by this judgment, but the court hopes that Behney will learn from this judgment that there was a significant harm caused by his cruelty, which will now impose a financial cost to his business."
Sources:
Central Pa. restaurant ordered to pay $40K to college student who says he was the target of racial slurs
Student Wins Racial Discrimination Lawsuit Against Restaurant