A YMCA in Palm Desert, California recently took a stance to defend its lifeguards against a wrongful death lawsuit. The suit was filed after a "La Quinta man drowned under their watch," and was filed against the YMCA, the National Park Services, and the city of Palm Desert. But what happened?
According to the lawsuit, Tom Jaskulski, 72, was "getting a diving license recertification with the National Park Service at the Palm Desert Aquatic Center in March." However, during his recertification test, Jaskulski "went into cardiac arrest while swimming and died several days later at a nearby hospital," according to Dan Bolton, the lawyer who filed the lawsuit and is representing the Jaskulski family. Bolton said "oversight from the lifeguards on duty is responsible for Tom's death," and added:
"The lifeguard oversight, both by the city of Palm Desert and by the National Park Service was just not there, wasn't adequate, and the sorts of things that he was showing while swimming should have been obvious clues that something was seriously wrong."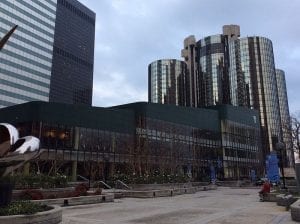 Prior to the fatal incident, Jackulski spent decades diving with many nationally recognized dive teams, "including the Riverside County Sheriff's Dive team and the National Park Service Dive team." While commenting on the incident, Bolton said:
"Tom left that morning to, what we all assumed would be a routine swim test and he'd be back later that morning to be with his family, so when they got that phone call it was extraordinarily difficult and painful and it has been these last months, because I think the consensus is, this was preventable."
However, Rob Ballew, the Coachella Valley Family YMCA Executive Director, pushed back against the allegations in the lawsuit and said the "team of lifeguards on duty resuscitated the man before he was rushed to a local hospital." He added:
"Our lifeguards are well trained, they're Red Cross certified, they have all the first aid requirements, they practice drills all the time. We couldn't ask for a better staff here. They handled the situation very well. It (the claim) caught all of us by surprise. One, no one died in the pool. A person had some issues here (Palm Desert Aquatic Center). He was taken out of the pool, resuscitated, went through all the motions of everything that needed to be done, CPR, and was taken to the hospital by EMT with a pulse."
Ballew continued to defend the lifeguards by saying, "They did their job, what was supposed to be done. We're very sorry about the family and their loss, but as far as knowing that our staff did the right thing, we did."
Neither the city of Palm Desert or the National Park Services have responded to requests for comment.
Sources:
Local YMCA defends lifeguards involved in wrongful death claim
YMCA defends lifeguards in drowning case
Join the Discussion