Pam cooking spray containers can vent and explode at room temperature, according to lawsuits.
---
Six lawsuits were recently filed in Cook County Circuit Court alleging some of Conagra Brands' cooking sprays, including its popular Pam cooking spray, have severely burned people "due to a faulty can design."  Conagra is a Chicago-based company and it is being accused of selling "dangerous products which catch fire during use."  The lawsuits are also claiming that Conagra failed to adequately warn consumers of this possibility.
At the center of it all is a discussion concerning a type of aerosol can with vents at the bottom that open to relieve pressure should the product overheat.  The lawsuits claim these vents opened even when the cans were stored properly and used in a "reasonably foreseeable manner."  When this happened, the liquid seeped out and ignited a fire.
"I'm still shocked at the fact that something I use on a day-to-day basis just exploded and changed my life forever," Y'Tesia Taylor, 23, one of the plaintiffs, said.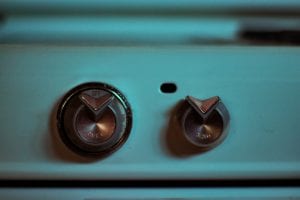 Conagra spokesperson Dan Hare responded to the allegations that "the safety of our products and our consumers is our top priority."  He added, "Pam cooking sprays have been used safely by millions of Americans for more than 50 years for baking, grilling and cooking.  This stands as a testament to both the effectiveness of the product and its safety with proper use."
In fact, Pam spray is used 95 percent of U.S. households, according to Hare.  He said the spray "carries warning labels about its flammability on the can advising consumers not to leave it on a stove or near a heat source and not store it at temperatures of more than 120 degrees."
The company is also facing a separate lawsuit filed in Cincinnati last year.  In court filings, it denied liability and said the plaintiff failed to read the warnings placed on the canister.  That case is still pending.
Craig Smith, a Connecticut attorney representing the plaintiffs, said the way the warning is worded is not enough. "No one knows what the heck 'near' (a heat source) means," Smith said.
Each lawsuit against Conagra claims the aerosol cans were capable of venting at temperatures lower than Conagra's stated standards and this violates government regulations.  The suits also allege negligence as the product "was designed and advertised to be used around stoves/grills and had no adequate warnings about possible dangers of doing so."
Conagra removed the vented can from active production earlier in 2019 "as we sought to standardize our cans across the entire aerosols cooking spray product line," Hare stated.  He added, "To reiterate, the vented can design is no longer in production.  And, when PAM is used correctly, as instructed, it is a 100-percent safe and effective product."
The Cincinnati-based plaintiff indicated "she heard a loud noise as the canister suddenly and without warning began spraying its extremely flammable contents through the u-shaped vents on the bottom of the can and exploded into flames."  In a 911 call that was submitted as evidence, she can be heard screaming in the background while a family friend explains to the dispatcher what happened.
"All I know is there was a big fireball that went up in the sky and she comes out running, says 'I'm burning,' laying on the floor; by the time she gets up her skin is peeling off of her arm and her face," the caller says.
Sources:
'I thought that the stove had exploded': Lawsuits allege some Pam cooking spray cans caused fires, severe burns
Eight burn victims sue over exploding cans of Pam cooking spray