The parents of a 13-year old boy who shot a classmate and teacher in an Indianapolis suburb last year have said in response to a lawsuit that their son's actions were 'unforeseeable.'
---
The parents of a teenage boy responsible for last year's Noblesville West Middle School shooting are pushing back against a lawsuit filed by a victim's parents, saying their son's actions were "unforeseeable."
The May 2018 shooting was short-lived. The 13-year old perpetrator opened fire in a science lecture, injuring a classmate along with the teacher.
The science teacher, recounts Reuters, managed to restrain the boy while prompting others to call 911. While Noblesville, a suburb of Indianapolis, publicly release the shooter's name, most news outlets haven't published it on account of the offender's unusually young age.
None were killed, but both victims suffered gunshot wounds and related injuries.
The lawsuit was filed by the teenage victim's parents in November.
Filed by Ella Whistler along with her mother and father, the complaint details the girl's extensive injuries. They include a fractured vertebrate, broken bones, permanent nerve damage and scarring. Her parents say she'll probably have to undergo future surgeries, too.
Together, the plaintiffs claim the 13-year old shooter's parents should've read the warning signs. The boy was allegedly obsessed with firearms and violence, with Ella's injuries being a "foreseeable consequence" of his unchecked interests.
The parents' response, filed Monday in Hamilton County Superior Court, reiterates what the couple have already said: that any damage was caused solely by their son, and "in whole or in part" by Noblesville Schools.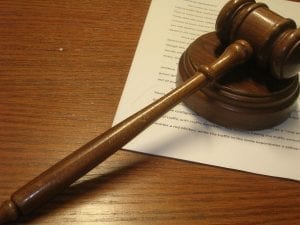 The Indy Star notes that the parents' submission is akin to statements they made in November.
Law enforcement probes into the boy's search history found that he'd googled West Middle School's blueprints and sought out information about massacres he hoped to emulate.
His mother said she was unaware and that "it never crossed my mind that was potentially the person doing the shooting."
November testimony also suggested that the boy used a firearm from his own home to commit the shooting.
In the Whistler family's lawsuit, they say the shooter "knew precisely where the key to the gun safe was located" and that his parents "should have taken reasonable steps to prevent [his] access to their firearms, ammunition and other weapons."
The complaint also seems to chastise the parents, saying they should've "closely" monitored "his behavior, including his internet and other computer use."
"The parents knew or should have known that [the boy] had unusual and potentially violent propensities," alleges the lawsuit. "That [he] had a disconcerting attraction to and obsession with firearms and violence; that [he] suffered from mental and psychological disorders; that [he] took pleasure in violence in others and lacked empathy; and that [he] had the capacity to commit violent acts."
The Indy Star writes that legal experts previously told the paper that the boy's parents weren't likely to face any consequences outside of a civil suit. Indian requires that prosecutors have extraordinary evidence to try parents in such cases. Moreover, the state lacks any law requiring that gun-owners make their firearms inaccessible to anyone, let alone their own children.
While it's easy to assume that parents should know when their children are up to no good, reality is often more complicated. An ABC News interview with the mother of Columbine killer Dylan Klebold suggested an ordinary household; any warning signs of a massacre weren't evident until after it had already been committed.
"Before Columbine happened, I would have been one of those parents," Sue Klebold told Diane Sawyer in 2016. "I think we like to believe that our love and understanding is protective, and that 'if anything were wrong with my kids, I would know,' but I didn't know, and I wasn't able to stop him from hurting other people. I wasn't able to stop his hurting himself and it's very hard to live with that."
Meanwhile, the Whistler family insists that a settlement "fairly compensate them for the losses and damages they have and will continue to sustain as a result of Defendants' negligence, and all other just and proper relief."
The injured teacher hasn't filed a lawsuit and hasn't signaled that he may.
The teenage perpetrator will remain in a juvenile detention facility until he turns 18 or the state Department of Corrections deems him rehabilitated.
Sources
Columbine killer's mother Sue Klebold on relationship with her son, warning signs she missed, what she went through after the tragedy
Indiana middle schooler with two guns shoots teacher, student
Noblesville school shooter's parents respond to lawsuit filed by Ella Whistler's parents
Noblesville shooter's parents say son's actions were 'unforeseeable' in response to lawsuit