Patrick Industries and one of its former truck drivers recently agreed to settle a disability discrimination lawsuit.
---
In America, we have laws designed to help protect disabled individuals from discrimination. Unfortunately, those laws don't always prevent discrimination, but that can help victims get justice. For example, earlier this month, a settlement was announced in a lawsuit filed by a trucker against a trucking company. The suit was originally filed over allegations that Patrick Industries violated the Americans with Disabilities Act when it terminated William Eshleman.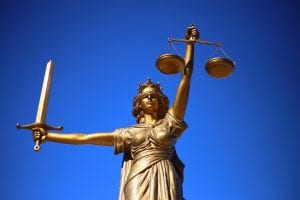 The two parties reached an agreement earlier this month, prompting the court to dismiss the case on October 16. At the moment, details of the settlement are confidential, but the agreement brings an end to a three-year court battle between the two parties. What are the details behind the lawsuit, though? Why exactly was it filed?
For starters, Eshleman began working as a truck driver for Patrick Industries in July 2013. From October 2015 to December 2015 he took medical leave to "undergo surgery to remove a nodule from his left lung" to test it for cancer. Eshleman returned to work after recuperating for two months. Six weeks after his return, "he suffered a severe respiratory infection that lasted several days." Even though his supervisor approved two vacation days for him to recover, Patrick Industries fired him two days after his return.
According to the complaint, Patrick Industries told Eshleman he was terminated for performance issues, even though he had a track record of good performance reviews. For example, Eshleman allegedly "received nothing but 4.5 and 5 ratings on a 5-point scale in every category" in his last performance review. When he pointed that out to the company, "a supervisor then changed the explanation for Eshleman's termination to failing to call in sick," according to the suit. Over time, the reason for his termination was changed for a third time, "to behavioral issues."
Eshleman's complaint argued the company repeatedly changed the explanation of his termination in order to try and "cover illegal disability discrimination under the Americans with Disabilities Act." His complaint stated he was fired "because Patrick Industries perceived that (Eshleman) suffered from a long-term or chronic medical condition, which would affect his attendance in the future, like it had in the immediate past, due to what they perceived as continuing medical issues."
Over the years, the lawsuit made its way through the courts. In February 2019, it was dismissed by a U.S. District Court in the Eastern District of Pennsylvania, but the Third Circuit Court of Appeals reversed that decision in June 2020. Before it could proceed further, the two parties decided to forego further litigation in favor of an agreement.
Sources:
Trucker reaches settlement in Americans with Disabilities Act lawsuit
Trucker's Americans with Disabilities Act claim survives Third Circuit