A Tuesday meeting between moderate Republicans and House Speaker Paul Ryan could culminate in the release of a new immigration bill, intended to circumvent a Democrat-led discharge petition.
Created after weeks negotiations between Ryan, centrists and the right-wing Freedom Caucus, the endeavor remains endangered by political uncertainty. Nevertheless, optimism seems on the rise in conservative circles, with President Trump 'excited' about the potential for passage.
"We've been working hand-in-glove with the administration on this to make sure that we're bringing a bill that represents the president's 'four pillars' so that we can come together, have the votes that everyone is looking for but more importantly, that represents a consensus between our members so that we can move forward on the immigration issue," said Ryan on Wednesday. "It's a product of a good compromise."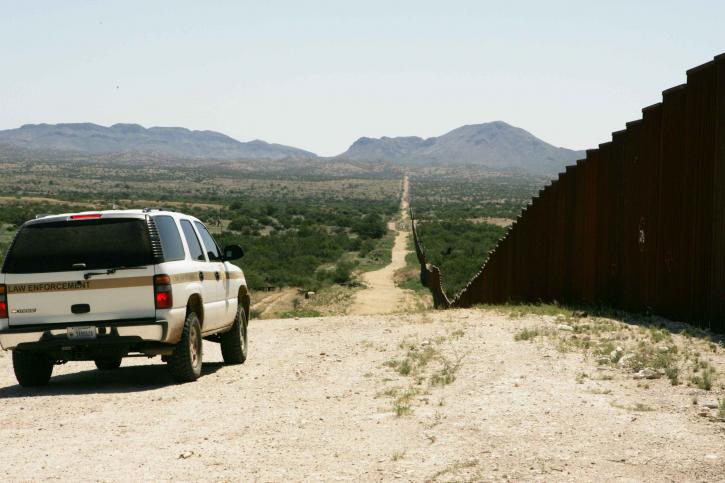 Negotiations began when a large contingent of Republicans—many from immigrant-heavy districts—threatened to vote in favor of Democrats' planned discharge petition. If enacted, it would spur a round of votes on several immigration bills, few of which seem likely to appease President Trump.
POLITICO reports that even as Ryan suggests common ground, 'many senior Republicans say they're not convinced this "compromise" will pass.'
"Can [Trump] move 100 people because he says he likes it?" asked House Freedom Caucus Chairman Mark Meadows (R-NC). "The answer is no."
"Can he move a dozen or so? Yes."
Ryan, claims POLITICO, was expected to release draft legislation Wednesday, but it's yet to appear.
The promised 'compromise' would protect former recipients of the Obama-era Deferred Action for Childhood program from deportation while placing harsh restrictions on legal immigration. POLITICO says the bill would provide a pathway to citizenship for more than a million DACA beneficiaries, popularly known as Dreamers.
Alongside concessions to Dreamers, the maybe-initiative would bolster funding for Trump's enhanced border wall by $25 billion. The funding's likely to come with a safeguard against a possible liberal takeover of Washington, too, stipulating that Dreamers' ability to stay stateside will be terminated if Democrats rescind the wall's budget.
Ryan's proposal also addresses two administration complaints about the current immigration system. If the bill became law, it'd end 'chain migration' and the Diversity Visa Program, transferring spots for both to a new merit-based application.
A handful of Republicans, fresh out of Ryan's office, say the prospects of passage are enough for them to back away from the discharge petition.
"Many of us that signed the discharge petition did so out of a level of frustration that it did not appear that we were going to do any votes on immigration, and we could not go to November 6th without addressing DACA, without addressing Dreamers, without addressing ag," said Rep. Chris Collins (R-NY). "Leadership came through. We're going to do that next week.
"Mission accomplished."
Sources
GOP moderates to float new DACA deal
GOP's DACA feud lands in Trump's lap
Republicans Leave Key Meeting Without DACA Deal As Discharge Petition Looms