Prima Wawona, a California-based supplier, is recalling certain packages of peaches that may be contaminated with salmonella.
---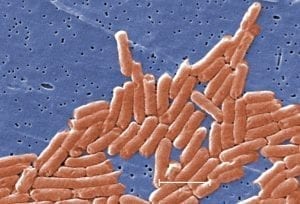 Earlier this month, onions were recalled over salmonella contamination, and now peaches are being recalled for the same reason. According to reports from the CDC, peaches from Prima Wawona, a California-based supplier, are being recalled after being linked to a multi-state outbreak of salmonella.
Already, the federal agency has reported 68 cases of salmonella in nine states. The recall includes loose and bulk peaches sold between June 1 and August 19 from the following stores, according to the notice:
Wawona Peaches
Wawona Organic Peaches
Prima Peaches
Organic Marketside Peaches
Aldi
Target
Kroger (including affiliated retailers Jay-C, King Soopers, City Market, Fry's, Ralphs, Food 4 Less, Foods Co., and Smiths)
Walmart
Sam's Club
Wegmans (also includes in-store bakery items that contain fresh peaches)
According to the Food and Drug Administration (FDA), affected peaches have the following product codes:
Wawona Peaches – 033383322001
Wawona Organic Peaches – 849315000400
Prima® Peaches – 766342325903
Organic Marketside Peaches – 849315000400
Kroger Peaches – 011110181749
Wegmans Peaches – 077890490488
For now, the FDA is warning consumers to avoid eating the peaches until further notice.
Sources:
Peach recall expanded: Salmonella outbreak prompts recall of Prima Wawona peaches sold at Walmart, Target, Aldi, elsewhere