Shumaker lawyers win a preliminary injunction to protect OmniPet® brand.
---
TAMPA, FL — The national law firm Shumaker has won a preliminary injunction in a trademark infringement case between two pet product companies.
"It is typically difficult to win a preliminary injunction in a trademark infringement case because it essentially forces a company to immediately cease use of a trademark throughout the pendency of the case, even though a final resolution of the case has not yet been reached," said Shumaker Partner and Intellectual Property and Technology Regional Service Line Leader Mindi Richter.
Arkansas-based Leather Brothers has a flagship line of pet products called OmniPet®, which includes a wide variety of products from leashes to pet bowls. When they noticed another company, Springhaus, LLC, was using the name "OmniPets" for its own pet line, they immediately reached out to Shumaker's IP Team due to concerns of likely market confusion.
"Our client saw that Springhaus, LLC was planning to promote its 'OmniPets' line at the upcoming Global Pet Expo in Orlando, Florida, which was just days away and has a large reach within the industry. We worked quickly to get a complaint and injunction motion on file in the hopes of getting a quick enough ruling to halt them from using the OmniPets name at the trade show," Mindi said.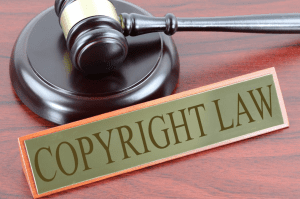 One day before the trade show, Shumaker's IP Team got the news that they won.
"Winning a preliminary injunction is a challenging feat, especially in such a short time window. We are proud of our team at Shumaker for going the extra mile to protect our client's brand as soon as the issue was spotted," Mindi added.
Shumaker's IP Team is continuing work on the case and is optimistic on a final outcome favorable to Leather Brothers.
ABOUT SHUMAKER
Founded in 1925, the Shumaker team of more than 300 lawyers and advisors is a premier provider of legal and legislative solutions, focused on being a positive and impactful difference maker for our clients and in the communities we serve. Shumaker has offices in Florida, Ohio, North Carolina, and South Carolina.