Pfizer is recalling certain lots of blood pressure medication that may contain cancer-causing impurities.
---
Earlier this week, Pfizer announced a recall for certain lots of blood pressure medication because it may contain impurities linked to increased cancer risk. According to the U.S. Food and Drug Administration (FDA), "six lots of the Accuretic tablets have higher-than-acceptable levels of nitrosamine…one lot of generic quinapril and hydrochlorothiazide tablets and four lots of quinapril HCl/hydrochlorothiazide tablets, both distributed by Greenstone, also contain the impurity."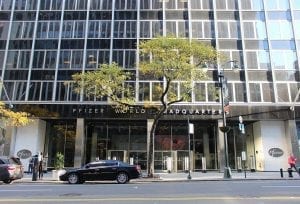 A list of all the affected lot numbers can be found here. When commenting on the recall, Pfizer stated:
"Nitrosamines are common in water and foods, including cured and grilled meats, dairy products, and vegetables. Everyone is exposed to some level of nitrosamines. These impurities may increase the risk of cancer if people are exposed to them above acceptable levels over long periods of time."
The notice further stated that the medication is meant to help lower blood pressure, which helps reduce the risk of strokes and other dangerous cardiovascular conditions. The recall notice stated:
"The products have a safety profile that has been established over 20 years of marketing authorization and through a robust clinical program…To date, Pfizer is not aware of reports of adverse events that have been assessed to be related to this recall. Pfizer believes the benefit/risk profile of the products remains positive based on currently available data."
For now, patients taking the recalled medication should consult with their doctors to find an alternative medication for the time being. If you have questions or concerns about the recall, contact Sedgwick at 1-888-843-0247.
Sources:
Recall alert: Pfizer recalls blood pressure drugs amid cancer risk concerns
Pfizer Recalls Some Blood Pressure Drugs, Citing Cancer Risk