CDC issues revised guidelines after physicians scale back on prescribing too quickly.
---
There have been an increasing number of patients suffering from chronic pain voicing concerns that their physicians are misusing the 2016 opioid pain medication guidelines and overacting by eliminating use altogether or providing them with very minimal relief.  In response to the large number of complaints regarding this issue, the Centers for Disease Control and Prevention (CDC) recently announced new guidelines for physician prescribing.
The CDC said many physicians were "guilty of a misapplication of 2016 guidelines," which were meant to advise against overprescribing addictive pain medications.  The new resource, published in the New England Journal of Medicine, is the latest federal acknowledgement that many physicians scaled back too suddenly.
Former Food and Drug Administration (FDA) commissioner Scott Gottlieb, a physician himself, gave a speech in July 2018 concerning the impact the opioid crisis response had on chronic pain patients when he called for development of more sustainable options.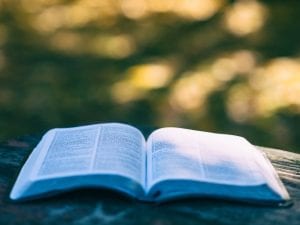 "Until then, people in the middle of cancer treatments, having "acute sickle cell crises" or with pain after surgery shouldn't be affected by the earlier recommendations," the CDC said. "These patients were outside the scope of the guidelines, which were intended for primary care doctors treating chronic pain patients…Doctors that set hard limits or cut off opioids are also misapplying the government's guidance."
Instead, physicians should be prescribing the lowest effective dosage to alleviate severe pain and "avoid increasing it to 90 morphine milligram equivalents a day or carefully justify any decision to raise the dose to that level," advised the agency.  It added, "If doctors are already prescribing opioids at higher dosages – at or above the 90 MME limit – they should continue doing so if needed."
A decline in the number of prescriptions being written could be a positive sign, as it indicates doctors are addressing the problem of over-prescribing, says Tara Gomes, an epidemiologist and co-leader of the Ontario Drug Policy Research Network, but not if it's because they're overreacting to the initial guidelines. "If it is because people who were already on high doses of opioids are being cut off, that's not going to lead to decreased harm.  However, if the decline is because fewer people are being started on opioids, or started in a more cautious manner, then I do think that is a positive direction for us to be going in."
"My doctor felt intense pressure from her bosses and colleagues, no matter how detailed her record keeping or how low a risk I was for substance abuse, to make sure all her patients were below that limit," Gomes said of when the original CDC message was given.
Proposed legislation aims to tighten the prescribing rules for opioids even further, by limiting prescriptions to seven days with no refills. This limit would not apply to patients with chronic pain but could leave many patients with undiagnosed and untreated chronic pain because physicians are worried it will not be able to be sufficiently treated.  Some also worry that this will invite an increase to the number of illegal opioids sold on the streets.
"As we try to reduce prescriptions, we have to be careful not to create a market for illicit opioids," Matthew Young, a senior research and policy analyst at the Canadian Centre on Substance Use and Addiction said. "That's when we will start to see the harms increase."
Sources: