Tyson Foods recently expanded its recall of frozen chicken strips. Now, nearly 12 million products are affected by the recall.
---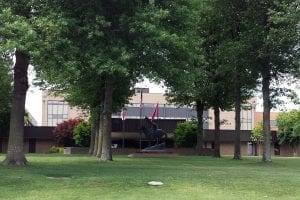 Earlier this week, Tyson Foods, Inc. expanded its recall of frozen chicken strip products over concerns they may contain chunks of metal. According to the U.S. Department of Agriculture's Food Safety and Inspection Service (FSIS), the expansion adds to Tyson's recall in March that only affected 69,000 pounds of chicken strips. Now, nearly 12 million pounds of chicken strops are included in the recall.
According to the recall notice, the ready-to-eat chicken strips were produced between October 1, 2018, and March 8, 2019. The 'Use-by' dates are between October 1, 2019, through March 7, 2020, according to FSIS. After production, the affected products were shipped to various retailers nationwide. FSIS issued the following statement about the expanded recall:
"The problem was discovered when FSIS received two consumer complaints of extraneous material in the chicken strip products. FSIS is now aware of six complaints during this time frame involving similar pieces of metal with three alleging oral injury."
For now, consumers should either return the products for a refund or discard them. For more information about the recall and to see a list of all the affected products, click here.
Sources:
Tyson recalls additional 11 million pounds of frozen chicken strips over possible 'metal' contamination
Tyson recalls nearly 12 million pounds of chicken strips because they may contain metal