Healthcare costs in retirement are expected to increase at an annual rate of 5.5%. By the time you reach 65, be prepared to spend about $5,000 a year on healthcare premiums and out-of-pocket expenses.
---
By the time you reach 60, so many things have happened in your life. You've gone through a lot – sleepless nights doing schoolwork, over 40 hours weekly spent at work, more sleepless nights raising small children, and working double-time to support their growing needs.  With so many responsibilities you will soon be done with, retirement is something that you should celebrate. 
Not only will you have more time to rest and relax, but you also get more opportunities to do the things you've always wanted – travel, socialize, reengage with spiritual activities, volunteer, and so much more.
But in order to enjoy retirement, you have to be financially prepared.
While it's true that your living expenses will go down considering that you no longer have kids to support and all your money is just going to be spent on your personal needs, there are some things that can take a toll on your retirement funds, such as healthcare.
In fact, according to a 2019 study, an average couple is likely to spend $285,000 for medical expenses in retirement. That excludes the cost of long-term care.
So, how do you plan for your healthcare costs in retirement? Follow these steps:
Learn About Your Retiree Health Insurance Options
There are several ways to save for your healthcare costs comes retirement. One option is Medicare. But there are many things you need to know about it. One is that it comes in three parts: A, B, and D. This health program also features Medicare Advantage and supplemental insurance plans. 
Part A lets you cover hospital bills after you meet a deductible. Part B lets you cover medical expenses while Part D is for prescription drug coverage. Speak to your benefits administrator or your employer's HR department if you can choose to keep certain parts of your Medicare plan and what your costs will be. 
You can also consider a health insurance plan from private companies or agencies. If you're employed, you can obtain a health savings account (HSA). There are times that you will find personal loans online very useful especially for over-the-counter medications that may not be covered by your Medicare or health insurance plan. 
Include Healthcare in Your Savings Plan
There's no best time to save money than NOW. No matter how small your weekly or monthly savings are, it all adds up and you will be surprised at how much money you can save after several years. Make it a goal to save first before spending whenever your paycheck comes in.
Maximize Your Account Distributions
HSAs involve high deductible health plans with a triple tax advantage: 
HSA contributions are tax-deductible.
Money earned through it is tax-free. 
Withdrawals are tax-free for eligible expenses. 
HSAs can also be used to pay for certain medical premiums, including Medicare. Note that individuals 55 years and above can contribute an additional $1,000 on top of their annual maximum contribution.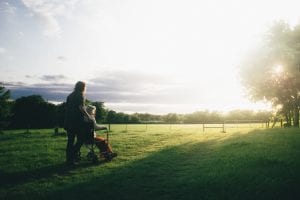 Keep Your Premium Payments Up to Date
It is easy to overlook your health insurance and retirement plan considering it isn't something you will use today. However, the years go by so fast and the last thing you want to happen is to find yourself dealing with a health condition and you've got no money nor insurance plan to deal with the costs. Consider having your monthly premium automatically deducted from your paycheck or setting up an automatic payment system for it.
Invest in Your Health
This is the most important thing to do. By taking good care of your health, you can greatly reduce your healthcare costs in the future. More importantly, when you are in good health, you can enjoy your retirement – every bit of it. Instead of spending most of your savings on your medical bills, you can spend it on travel, leisure, opening a business, pursuing your passion, and many other things.
Healthcare costs in retirement are expected to increase at an annual rate of 5.5%. By the time you reach 65, be prepared to spend about $5,000 a year on healthcare premiums and out-of-pocket expenses. To avoid these costs, plan ahead. Whether you're taking Medicare or private health insurance, learn about your options. Also, don't forget to put up a personal savings account. And lastly, take care of your health. With these steps, you can easily deal with the stress and expenses of healthcare during retirement.