Starting a legal business is one way in which entrepreneurs with the right experience or background can gain the freedom of being self-employed.
---
The decision to start a legal business of your own is only taken after a great deal of thought. There are a number of reasons why someone would start their own business—because of a gap in the market, or because an entrepreneur wants to be their own boss. 
Whatever the reason behind starting your legal business, your first task will be to identify your business goals. These goals will drive how your company operates, markets itself, and even the expertise of the employees you will hire.
While you will create a business plan before starting up the company, you also have to decide on your individual business goals. These goals need to be specific and far more detailed than the overarching goals of gaining more clients and turning a profit.
In this article, we look at the five steps you need to follow when planning your legal business goals.
Step 1: Define Your Values
Every business, no matter the industry, needs to have a purpose for its existence. This purpose motivates the actions of the business and its owner every step of the way. The purpose of your business also helps in the brand building process, so you can differentiate yourself in the market.
The purpose of your business is tied directly into the values you hold for your company. So, you need to define the values that drive your company. 
To define your values, you have to ask yourself the following questions:
Who is your target audience?
What service are you giving them?
Why do you want to share this service?
Where will your business be in two, three, or five years?
How will you provide your services?
The answers to these questions will give you an idea of the values your company stands for. Remember, the answers should not be convoluted—the more complex the answer to your questions, the less defined your values are.
Your who, what, where, how, and especially your why, should be simple and clear enough to articulate easily to a lay-person. A one-line tagline should be all you need to define the 'why' of your company.
Step 2: Conduct a SWOT Analysis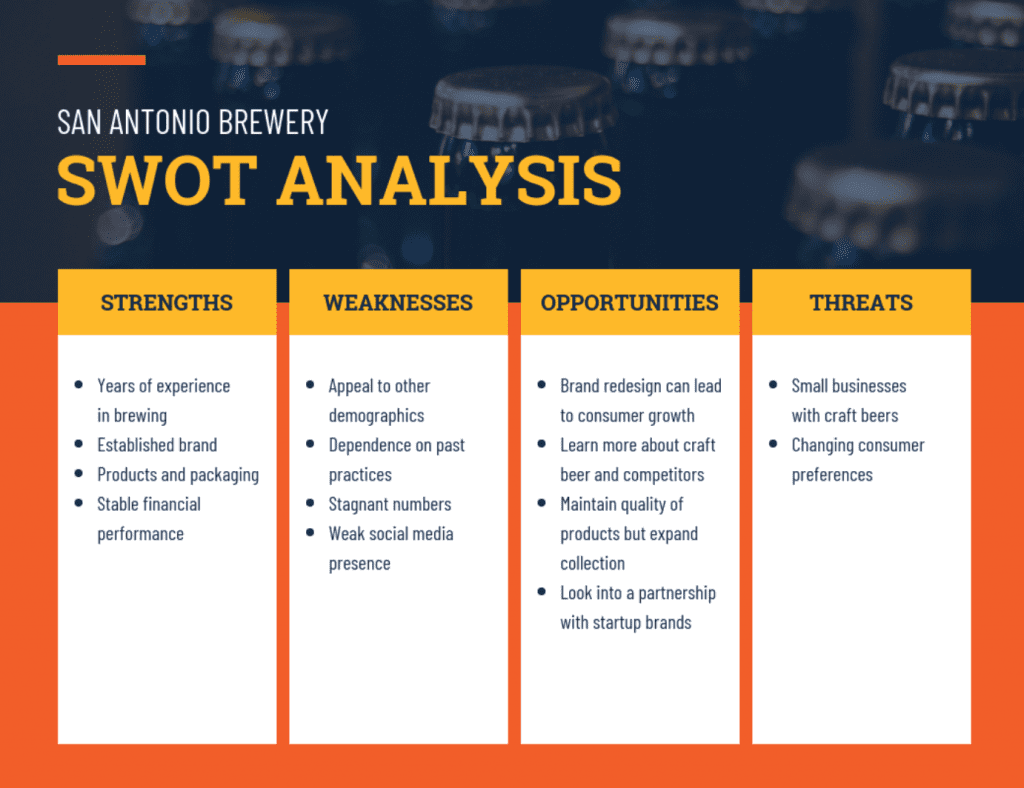 Conducting a SWOT analysis is something you probably already did when you were planning out your business. But it is just as important to do a SWOT analysis when deciding on your business goals.
A SWOT analysis—Strengths, Weaknesses, Opportunities, and Threats—will be crucial in brainstorming ideas and in examining the values you would have shortlisted in step one.
What values are actionable? What are the weaknesses? Can they be scaled into new opportunities? Can you see any values becoming a hindrance to your business' growth in the future? These are the questions a SWOT analysis will help you answer.
You can create a SWOT analysis report using a simple excel sheet, or you can use a SWOT analysis template that will be more visually appealing and easier to share with external parties.
Step 3: Do a Competitor Analysis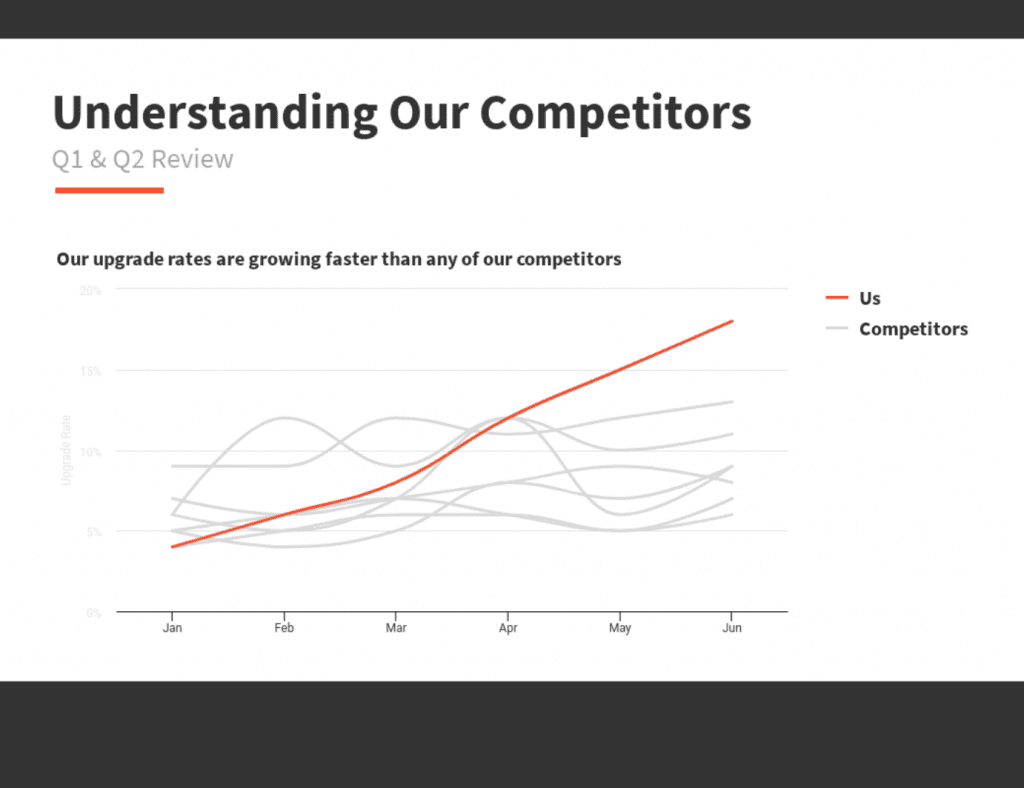 Starting a business requires a great deal of analysis from the owners. Aside from the SWOT analysis, you should also be working on analyzing your competitors.
What are your competitors doing in the legal industry? You may find that you need to create a WordPress blog because your competitors are getting traction from their blogs. 
Perhaps they are using brochures to reach their clients. They may have incorporated an AI-video creator tool to market their business. Should you be following in their footsteps?
By analyzing what your competitors are doing, you can get a better understanding about the business goals you should set for yourself.
Don't try to overachieve in this area—instead, look for avenues that your competitors may not yet have explored. That's the niche that you can exploit. 
Creating a competitor analysis report is trickier than SWOT analysis reports. Use a competitor analysis template to help give you some direction in this area.
Step 4: Identify Your Key Metrics
Your business growth strategy is intrinsically tied into the metrics you want to achieve. Are there a number of clients you want to engage within a certain period of time? Or is it how many successful legal cases your business completes?
Remember that your metrics need to be measurable and trackable. There is no point in setting metrics for your business if you don't know whether you are achieving them.
Decide on your key performance indicators across your marketing and operational strategies, and that will help you define your business goals.
Step 5: Get Your Team Involved
You cannot discount the effect your team has, or will have, on your business goals. For anyone with an established legal business, and for those setting up new businesses, it is important to involve your employees in the business' growth.
Ensure that your team knows what you are doing, and why. And, more importantly, make sure that your employees understand their value to the company, as that will help them engage with your business more. 
Think about involving a few key members in the process of creating your goals. Ask them to conduct experiments or do their own competitor and SWOT analyses. 
Don't be afraid to speak about the direction the company is going in during team meetings, and ask for feedback.
By involving your team in this crucial stage of business planning, you will avoid blindsiding anyone and get a broader perspective on your business goals.
Setting up, or revamping, a legal business is not an easy task. While you will likely spend time working on a business plan, deciding on your business goals is not something you should overlook.
Examine your company's values, and conduct a thorough SWOT and competitor analysis, before you can move on to identifying your key metrics and involving your team.
Following these five steps, you will be well on your way to establishing your legal business goals.